Organic balsamic vinegar of Modena PGI
Organic balsamic vinegar of Modena PGI
Élaboré à partir de moûts de raisins sucrés comme le Sangiovese, le Lambrusco, et le Trebbiano, cultivés suivant des méthodes biologiques, ce vinaigre balsamique de Modène BIO est fabriqué dans les régions de Modène et d'Emilie Romagne en Italie. Maturé dans des fûts de bois, il développe une saveur aigre-douce reconnaissable entre toutes.
Certifié par l'organisme de contrôle autorisé par le Ministero delle Politiche Agricole Alimentari e Forestali.
Ingredients: organic wine vinegar, organic concentrated grape must, antioxidants (potassium metabisulphite), caramel colorant. Contains sulphites. 6% acidity.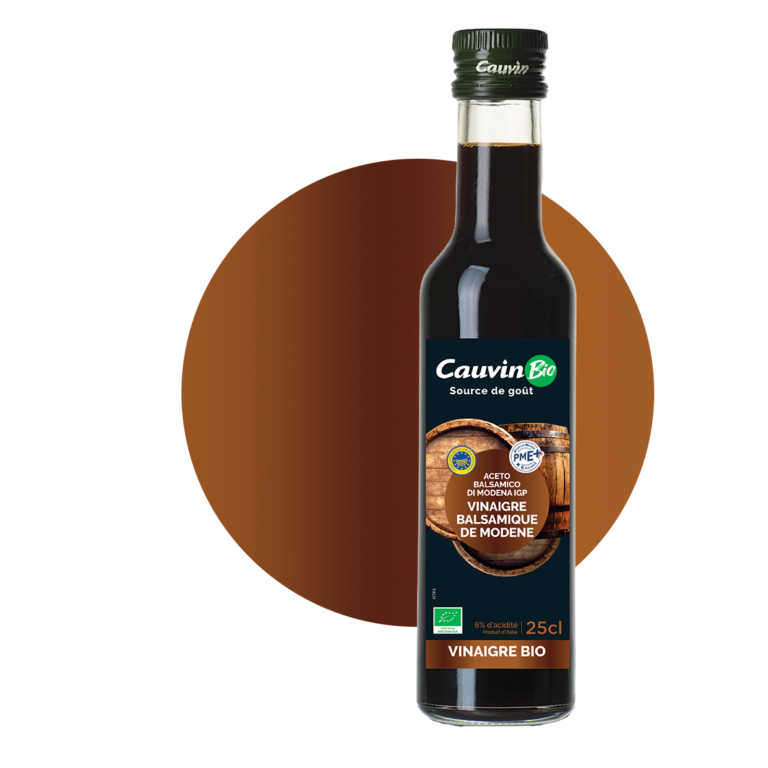 Organic balsamic vinegar of Modena reigns supreme in Italian cuisine for all seasonings and marinades.
Best kept between 12°C and 25°C.
Tell us what you think of our organic balsamic vinegar of Modena!
Please complete this questionnaire to help us improve.