Committed and responsible SME
The first company to be labeled in its specialty in 2016, Huilerie Cauvin thus sees its approach as an eco-responsible entrepreneur, its commitment to being a civic company and respectful of its employees, suppliers, customers and consumers.
Launched by the FEEF (Federation of Entrepreneurs and Enterprises of France), the PME + label aims to:
Promote French SMEs, while helping to maintain local employment,
Affirm the manager's involvement in CSR and sustainable development issues,
Bring competitive differentiation on its products
Secure distributors in the selection of their suppliers,
Guarantee the consumer an eco-responsible purchase, thanks to a demanding audit carried out by an independent body: ECOCERT Environment.
This is not a new product label, but a French company label. It acts in an interactive way to create a real virtuous circle Company / Distributor / Consumer.

What does HACCP method stand for ? 
HACCP means Hazard Analysis Critical Control Point . 
This method was developed by NASA and originally used for the setup of the Apollo space program. 
HACCP procedures make it possible to eliminate and prevent as much as possible the risks of biological or chemical hazards. The allergen risk in particular is specifically analyzed for all manufacturing processes.
This method therefore makes it possible to have control and increased vigilance over the main stages during which there could be a danger of contamination.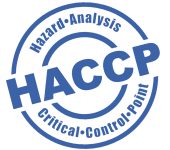 Organic farming follows a production method that respects the natural cycles of life. It tends to reduce human impact on the environment and operates as naturally as possible without resorting to genetically modified organisms (GMOs).
AB – Agriculture Biologique (Organic agriculture) The AB brand is the property of the French Ministry of Agriculture and Food. It identifies products of agricultural origin intended for human or animal consumption that comply with the regulations and controls as applied in France.
Eurofeuille or European logo its presence on the labels means that the products comply with the European Union's organic farming regulations.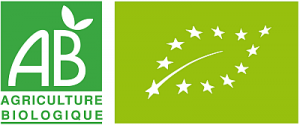 IFS Food meaning International Featured standard, is a recognized label by the GFSI (Global Food Safety Initiative) intended for auditing the quality and safety of processes and products of food companies. It concerns food processing or packaging companies for naked products.
It promotes the safety and quality of brands, and is therefore intended for auditing the quality and safety of processes and products in food companies.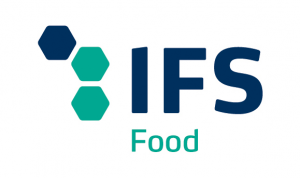 The "Kosher label" certificate of conformity guarantees product traceability by the presence of a controller monitoring the entire production process. 
The criteria for this certification are established by a competent rabbinical authority.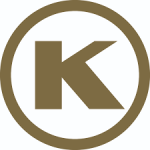 The COSMOS label (COSMetic ORganic Standard) corresponds to a private standard on a European scale. It advocates the use of cosmetic ingredients from organic farming, production and processing processes respectful of the environment and human health, but also integrating and developing the concept of "green chemistry".