A committed and responsible SME
The first company in the sector to be awarded PME+ (SME+) certification in 2016, the Cauvin Oil Mill sees this as recognition and validation of its approach as an eco-responsible entrepreneur and its commitment to corporate citizenship and respect for its employees, suppliers, customers and consumers.
Launched by the FEEF (Federation of French Entrepreneurs and Enterprises), the PME+ certificate aims to:
Promote French SMEs while helping to maintain local employment
Affirm the manager's involvement in CSR and sustainable development issues
Drive competitive differentiation of the company's products
Safeguard distributors in selecting suppliers
Guarantee the consumer an eco-responsible purchase, thanks to the demanding audit carried out by the independent body ECOCERT Environment
Il ne s'agit pas d'un nouveau label produit, mais d'un label d'entreprise française. Il agit de façon interactive pour créer un véritable cercle vertueux Entreprise/Distributeur/Consommateur.
Cauvin s'engage pour la RSE (responsabilité sociétale des entreprises) avec Evelyne Buthion comme responsable.

What does HACCP stand for? 
HACCP means Hazard Analysis Critical Control Point système d'analyse des dangers et points critiques. 
This method was developed by NASA and originally used in setting up the Apollo space programme. 
HACCP procedures are designed to eliminate and prevent as far as possible the risks of biological and chemical hazards. The allergen risk in particular is specifically analysed for all manufacturing processes.
The method therefore makes it possible to have control and greater vigilance over the main stages where there could be a risk of contamination.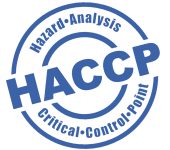 Organic farming is a production method that respects natural life cycles. It tends to reduce the human impact on the environment and is carried out as naturally as possible without resorting to genetically modified organisms (GMOs).
AB – Agriculture Biologique (Organic agriculture) The AB brand is the property of the French Ministry of Agriculture and Food. It identifies products of agricultural origin that are intended for human or animal consumption and that comply with the regulations and controls applied in France.
Euroleaf or European organic logo : Its presence on labels means that the products comply with the European Union's organic farming regulations.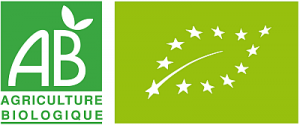 IFS Food, meaning International Featured Standard, is a standard recognised by the GFSI (Global Food Safety Initiative) for auditing food companies. It concerns food processing companies and companies that package bulk products.
It promotes the safety and quality of brands and is therefore intended for auditing the quality and safety of processes and products of food companies.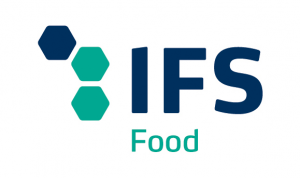 The Kosher certificate is a certificate of conformity that guarantees product traceability by an inspector who monitors the entire production process. 
The criteria for this certification are established by a competent rabbinical authority.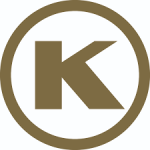 COSMOS (COSMetic Organic Standard) is a Europe-wide private standard. It promotes the use of cosmetic ingredients from organic agriculture and from production and manufacturing processes that are environmentally sound and safe for human health, as well as including and expanding the concept of "green chemicals".