Cauvin selected this oil in Africa and Central America. It is extracted from the crushed avocado pit and also from the pulp of the cold-pressed fruit. It is quite thick and bright green in colour with a refined, slightly nutty flavour. It can be used for both seasoning and cooking.
Countries of origin: Peru, Mexico and Africa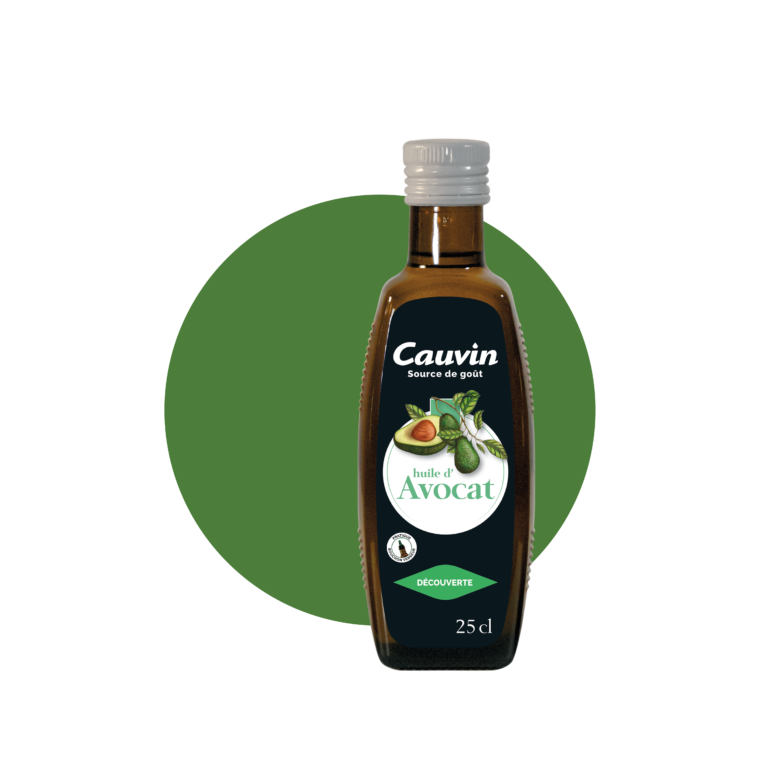 Délicate et raffinée, l'huile d'avocat met une touche ensoleillée dans votre cuisine. C'est un régal en filet sur des pâtes, des tomates, ou un poisson en papillote. Sa composition en Acide Gras permet également une utilisation à chaud pour des sautés ou des grillades.
Average nutritional values per 100 g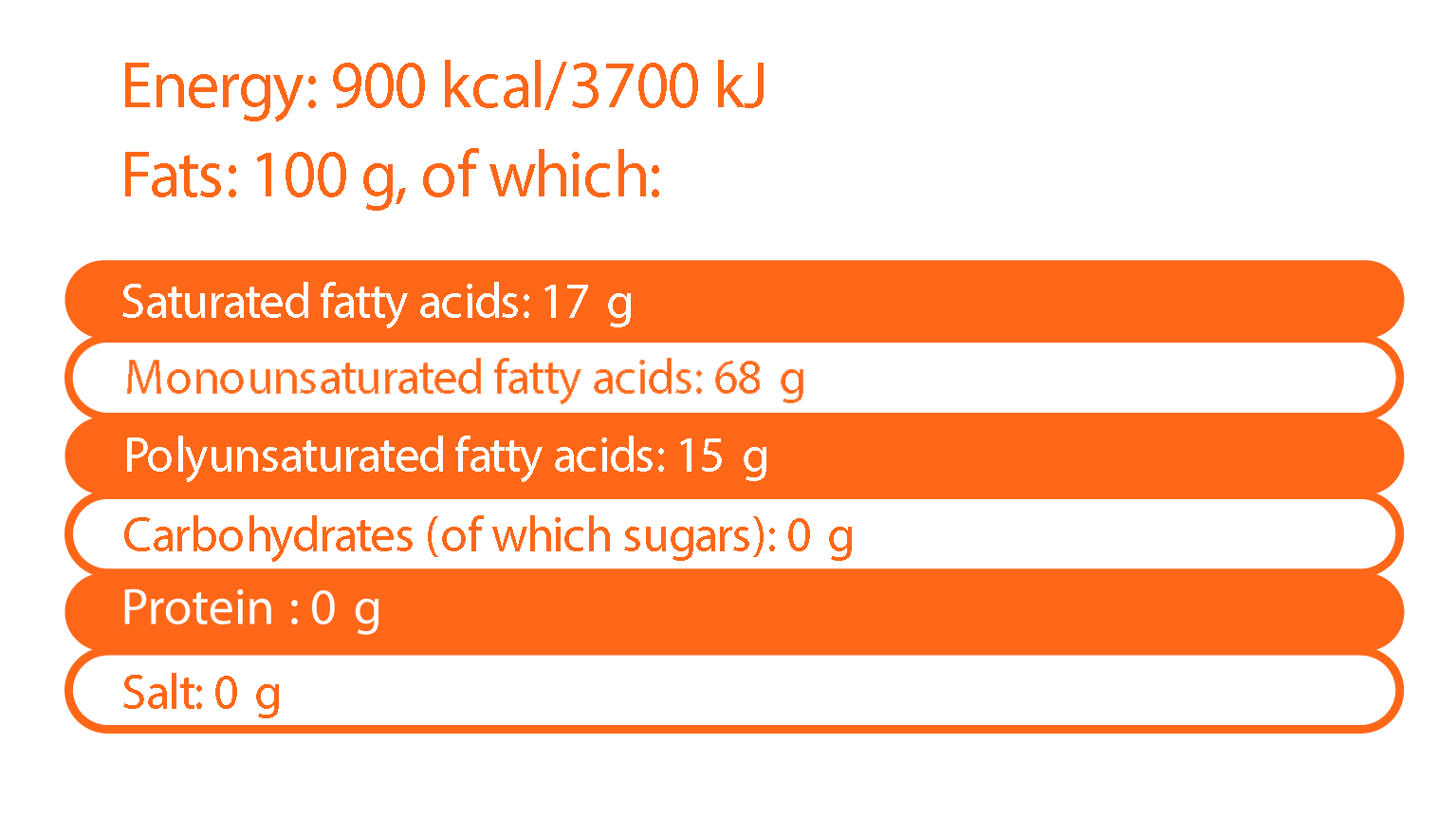 Conditionnée dans une bouteille teintée pour préserver les acides gras essentiels . À conserver à l'abri de la lumière et de la chaleur. A consommer avant la date indiquée sur la bouteille.
Tell us what you think of our avocado oil!
Please complete this questionnaire to help us improve.