Bioleane organic balsamic vinegar of Modena
ACETO BALSAMICO DI MODENA IGP
Sweet and sour taste.
Obtained from the must of sweet grapes such as Sangiovese, Lambrusco and Trebbiano that have been cultivated using organic methods, this organic balsamic vinegar of Modena is made in the province of Modena and the region of Emilia Romagna in Italy. It is matured in wooden barrels and has an instantly recognisable sweet-and-sour flavour.
It is certified by an inspection body authorised by the Italian Ministry of Agriculture, Food and Forestry.
Ingredients: organic wine vinegar, organic concentrated grape must. Contains sulphites. 6% acidity.

Country of origin: Italy
Packaging 25 cl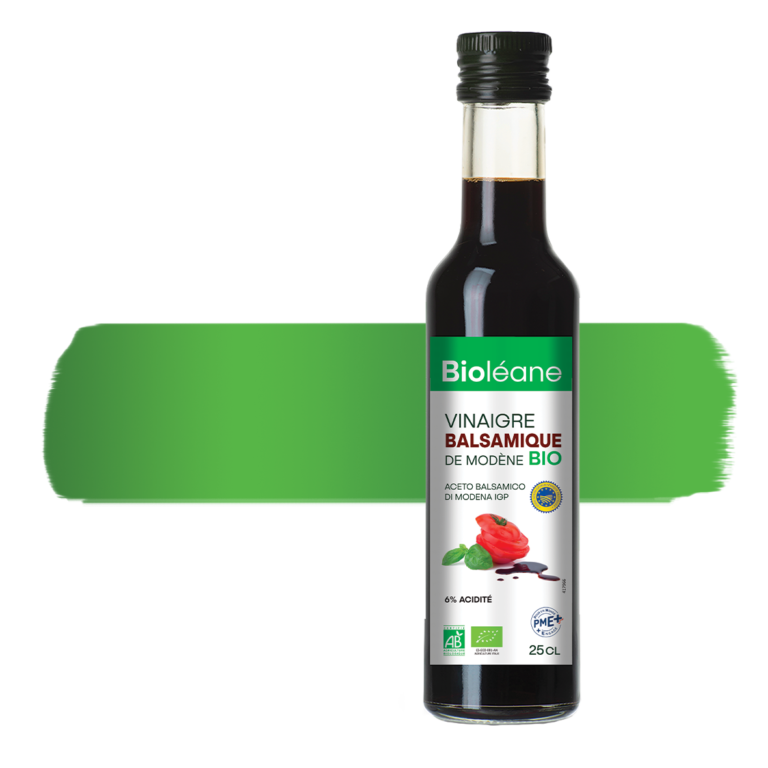 Organic balsamic vinegar of Modena reigns supreme in Italian cuisine for all seasonings and marinades. A drizzle on tomatoes with basil is a real treat.

Best before the date indicated on the bottle. Keep away from heat and light.
Tell us what you think of our organic balsamic vinegar of Modena!
Please complete this questionnaire to help us improve.