Arbequina extra virgin olive oil
An expert in its specialised profession of discoverer and selector of vegetable oils and with 70 years of experience in olive oil, Cauvin offers you its ARBEQUINA extra virgin olive oil.
Obtained by cold extraction of a single variety of olives, Arbequina imparts softness and finesse.
Cold-extracted extra virgin olive oil.
Superior category olive oil obtained directly from olives and solely by mechanical means.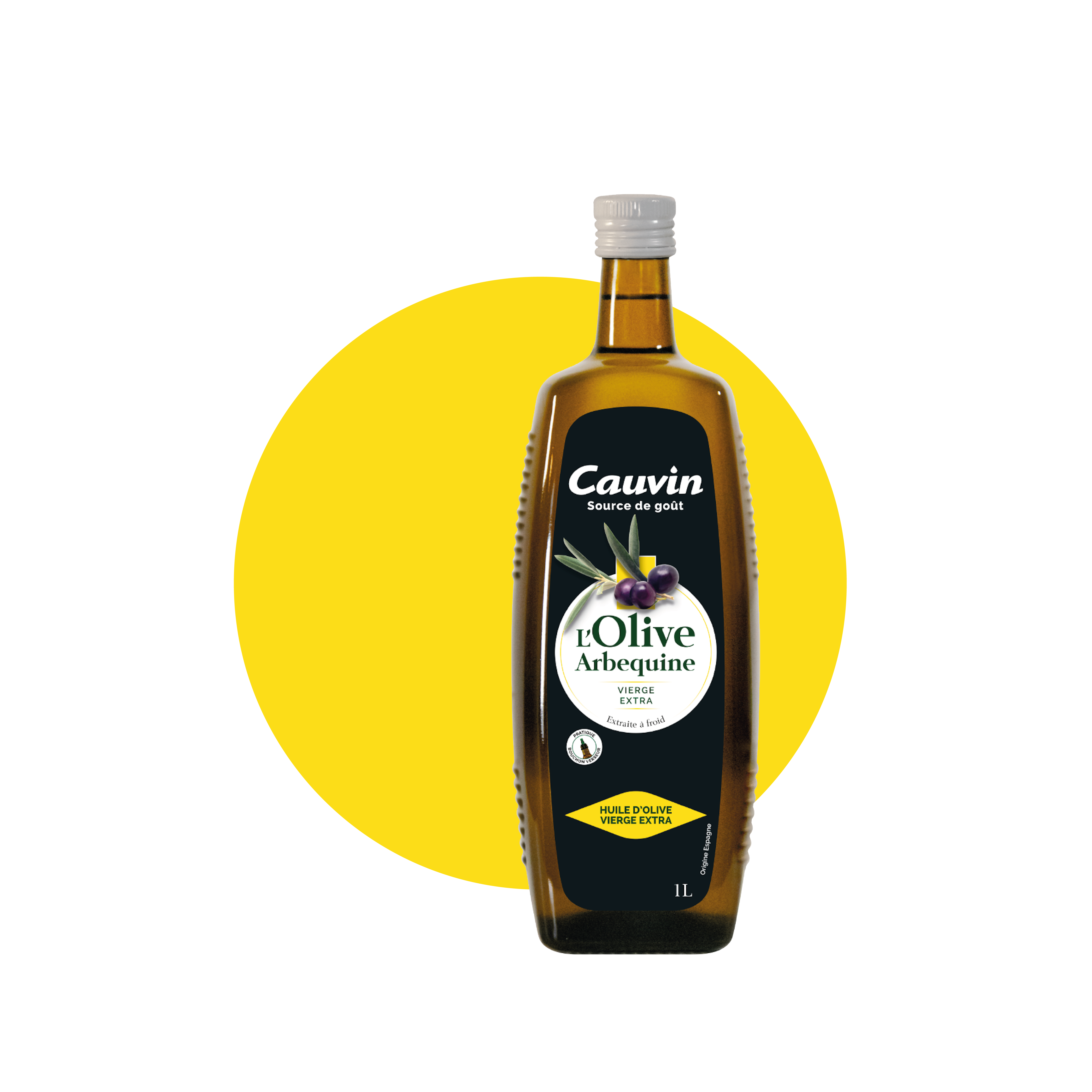 Seasoning - Cooking - Frying
Ideal for enjoying with salads, pasta or grilled fish.
Average nutritional values per 100 g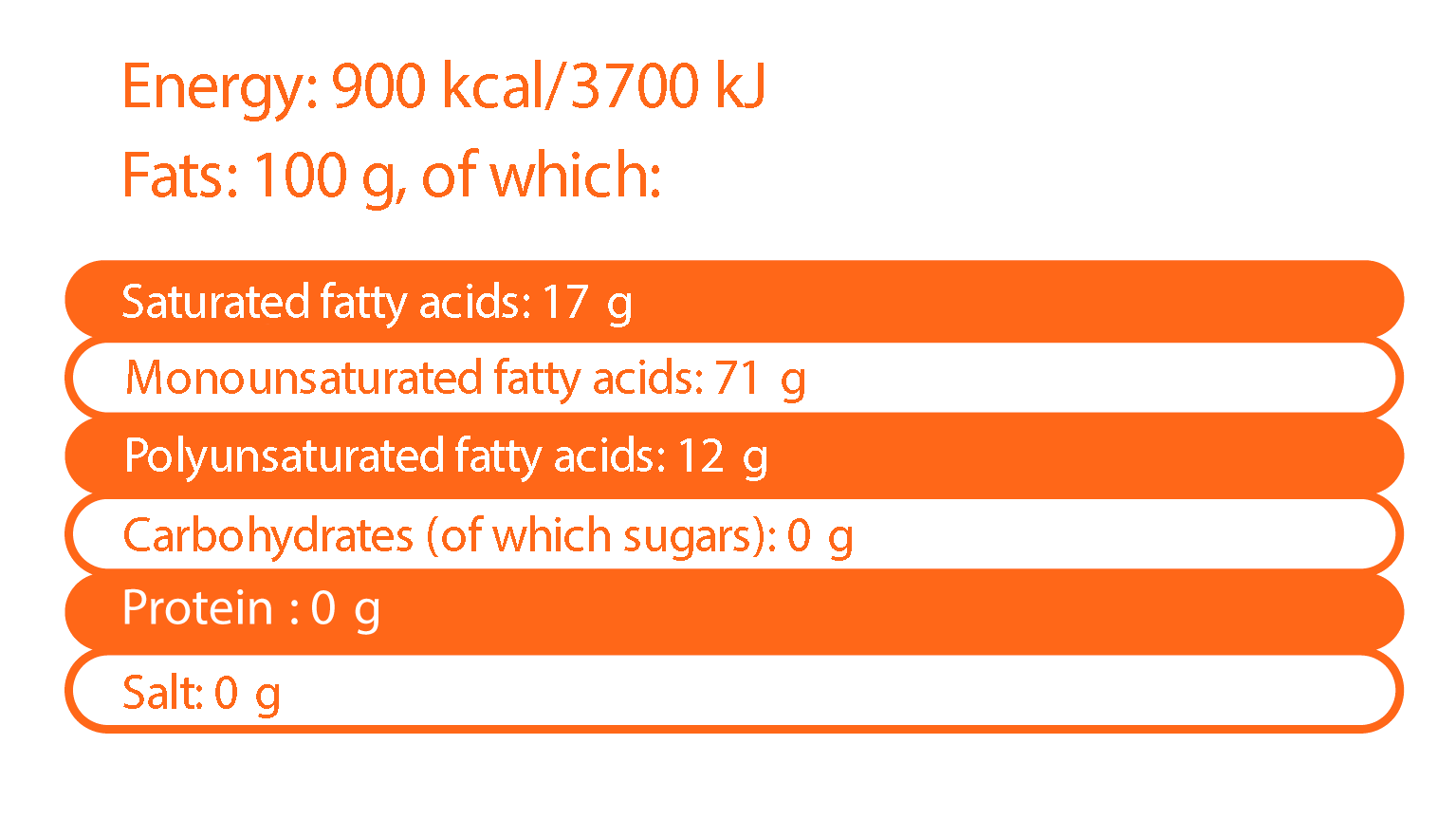 Best before the date indicated on the bottle. Keep away from heat and light and close well after use.
Tell us what you think of our Arbequina olive oil!
Please complete this questionnaire to help us improve.