Bioleane organic virgin flaxseed oil
AU GOUT D'AMANDE AMÈRE
Cold-pressed, organic virgin oil.
Rich in omega 3. 
L'huile de lin est très fragile, c'est pourquoi elle est conditionnée dans une bouteille teintée et sous gaz protecteur. 

Countries of origin: non-EU
Packaging 25 cl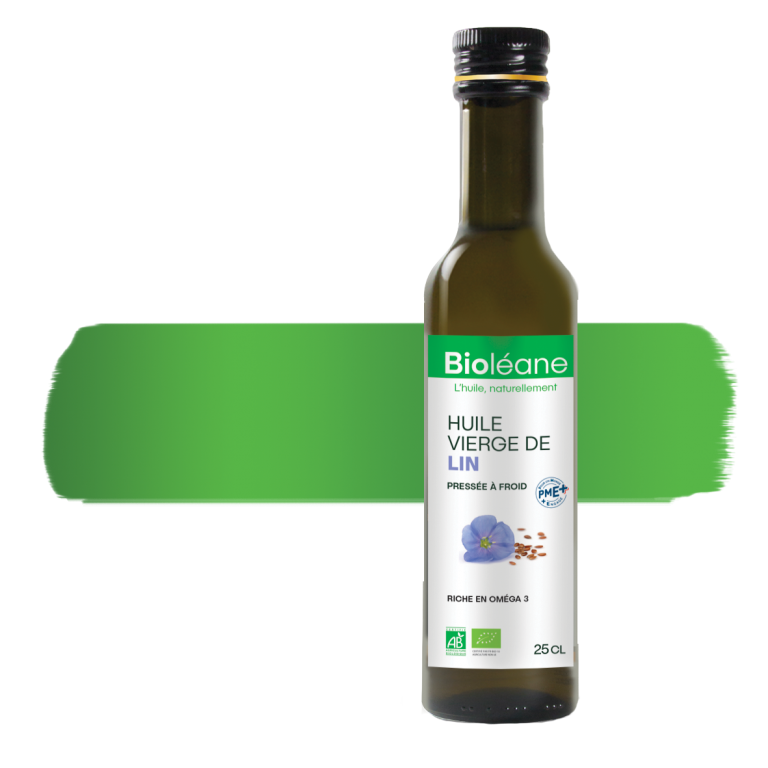 Due to its richness in omega 3 (59%), flaxseed oil is one of those rare and precious oils that should be consumed regularly to maintain a balanced diet. Ideal in the morning, mixed with fresh cheese, dried fruits and honey.

Do not heat.

Average nutritional values per 100 g
À consommer de préférence avant la date indiquée sur la bouteille. Conserver à l'abri de la chaleur et de la lumière avant l'ouverture, et au réfrigérateur après ouverture.
Tell us what you think of our organic virgin flaxseed oil!
Please complete this questionnaire to help us improve.