Huile d'Olive Vierge Extra Zéro résidu de pesticides
ZERO PESTICIDE Residue Guarantee
we nous engageons à réaliser auprès d'un laboratoire indépendant et accrédité COFRAC, une analyse complète sur près de 600 pesticides sur chaque lot d'huile d'olive. 
Nous garantissons que la teneur en pesticides, dans le périmètre d'analyse, est inférieure au seuil de quantification.
L'Huile d'olive vierge extra de catégorie supérieure extraite à froid est obtenue directement des olives et uniquement par des procédés mécaniques. 
Sa saveur est adaptée à tous les usages.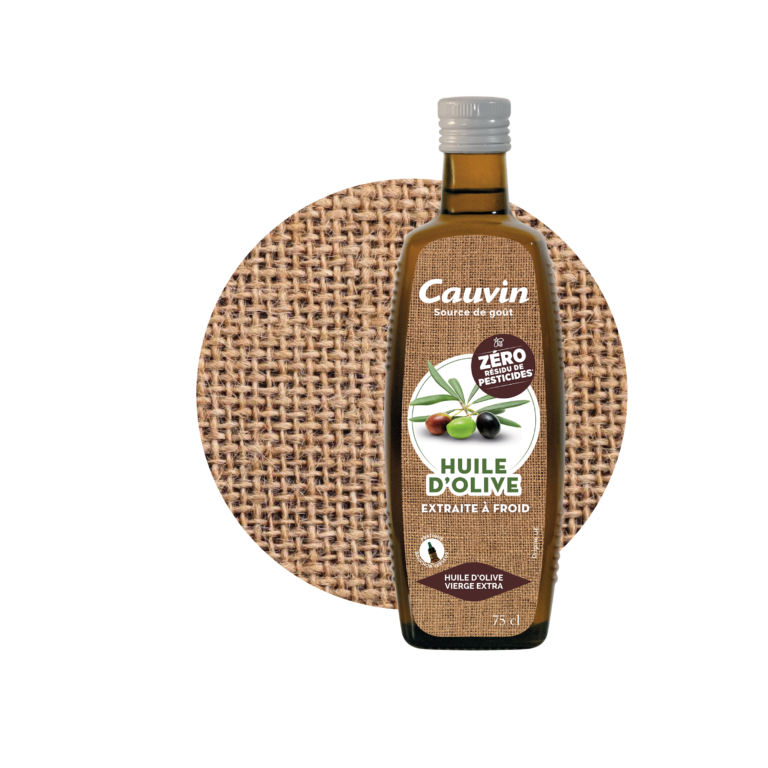 Seasoning - Cooking - Frying
Selected for its aromatic character, this oil releases all the flavour of the olives in the mouth and is ideal for enjoying with salads, pasta or grilled fish. 
Average nutritional values per 100 g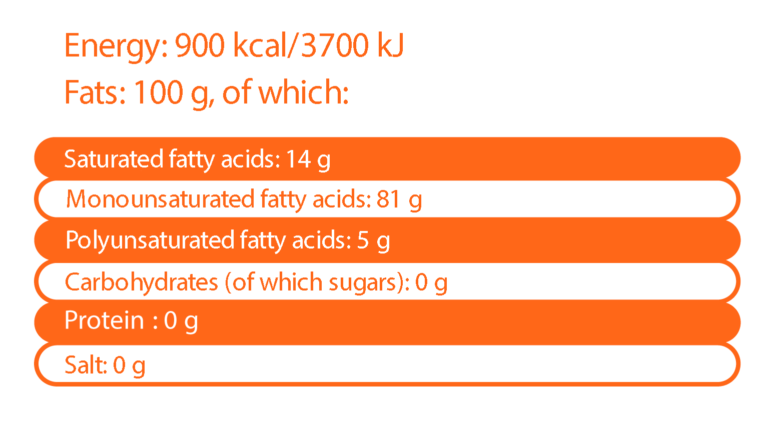 Best before the date indicated on the bottle. Keep away from heat and light and close well after use.
Donnez-nous votre avis sur l'Huile d'olive Zéro résidu de Pesticides !
Please complete this questionnaire to help us improve.