The culinary magazine Cuisine a&d, pour l'occasion de sa parution n°60 du 22 avril 2020, est passé par Saint-Gilles chez Cauvin et y a découvert quelques nouveautés révélées en exclusivité deux huiles d'olive françaises :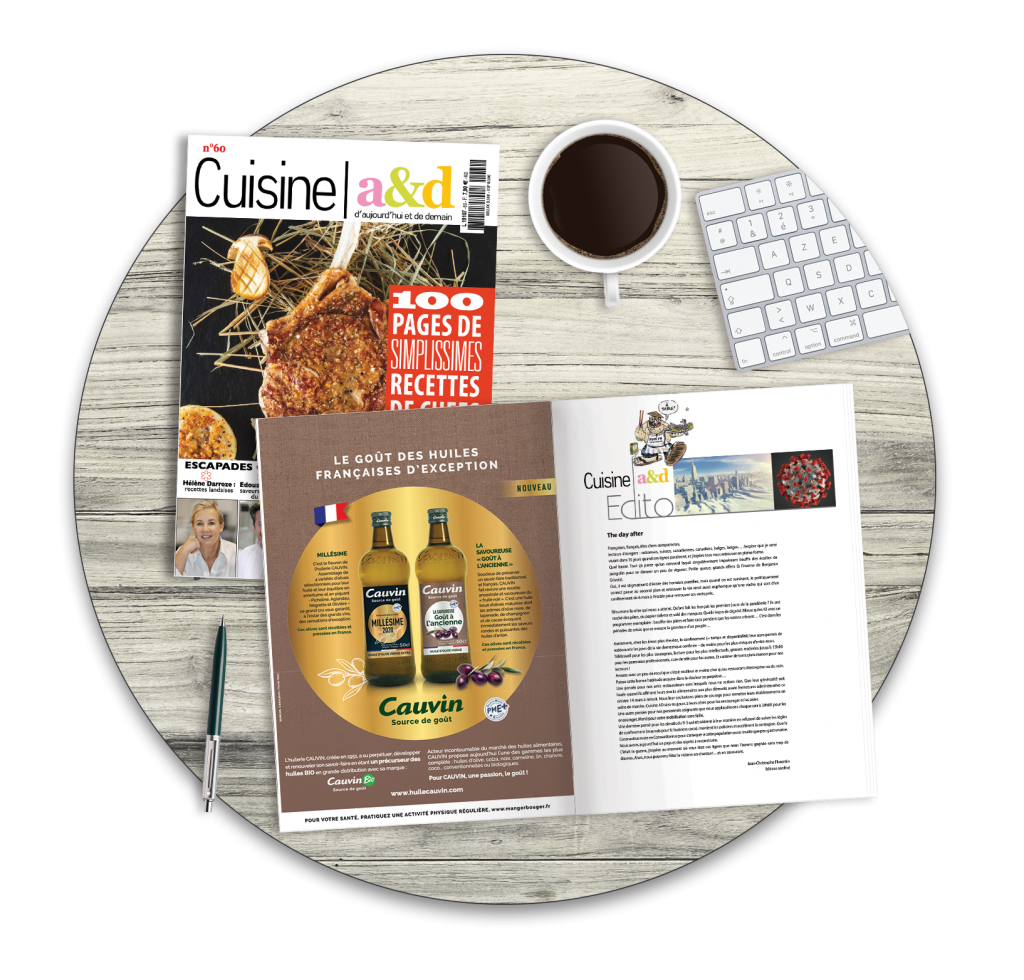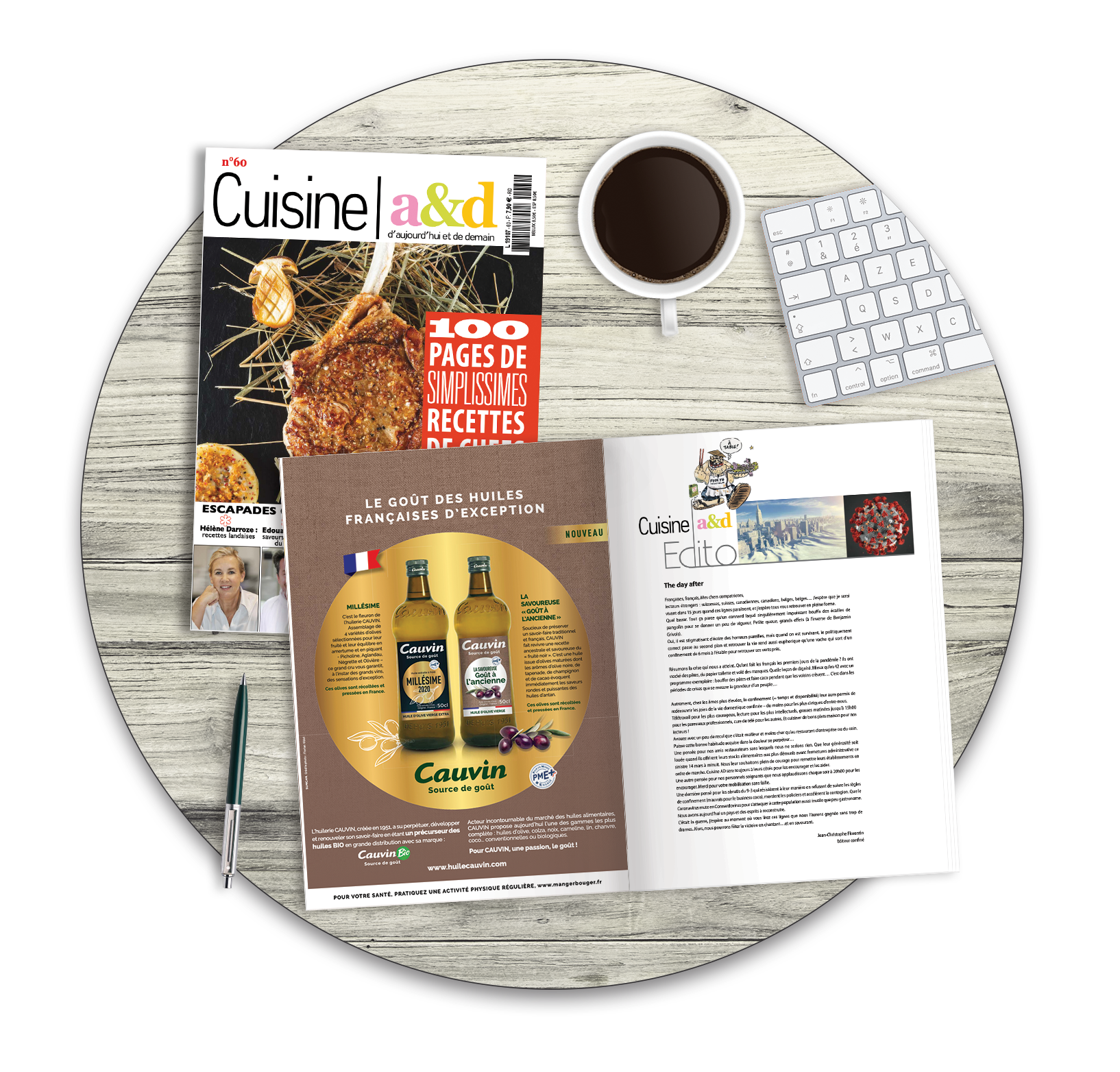 The Millésime 2020 est le grand cru de Cauvin, c'est une huile d'olive vierge extra.
This prestigious olive oil developed by Cauvin is composed of four varieties of olive from the South of France, Picholine, Négrette, Aglandau and Salonenque, selected for their fruitiness and their balance between bitter and spicy.
La Savoureuse: old-fashioned taste
L'huile d'olive goût à l'ancienne a virgin oil with a taste of yesteryear.
Une huile d'olive vierge, extraite d'olives maturées selon une technique ancestrale, pour revivre le goût d'autrefois, typique d'une huile de moulin.
For lovers of smooth, round oils, it has an aroma of black olives and a fine taste of tapenade, mushrooms and cocoa.
C'est une huile qui fait travailler la mémoire.
Find Cuisine a&d on Facebook: