Cuisine a&d, on the occasion of the publication of Issue No. 60 of April 22, 2020, paid a visit to Cauvin at Saint-Gilles and was given an exclusive peek at two new products, both exceptional french olive oils :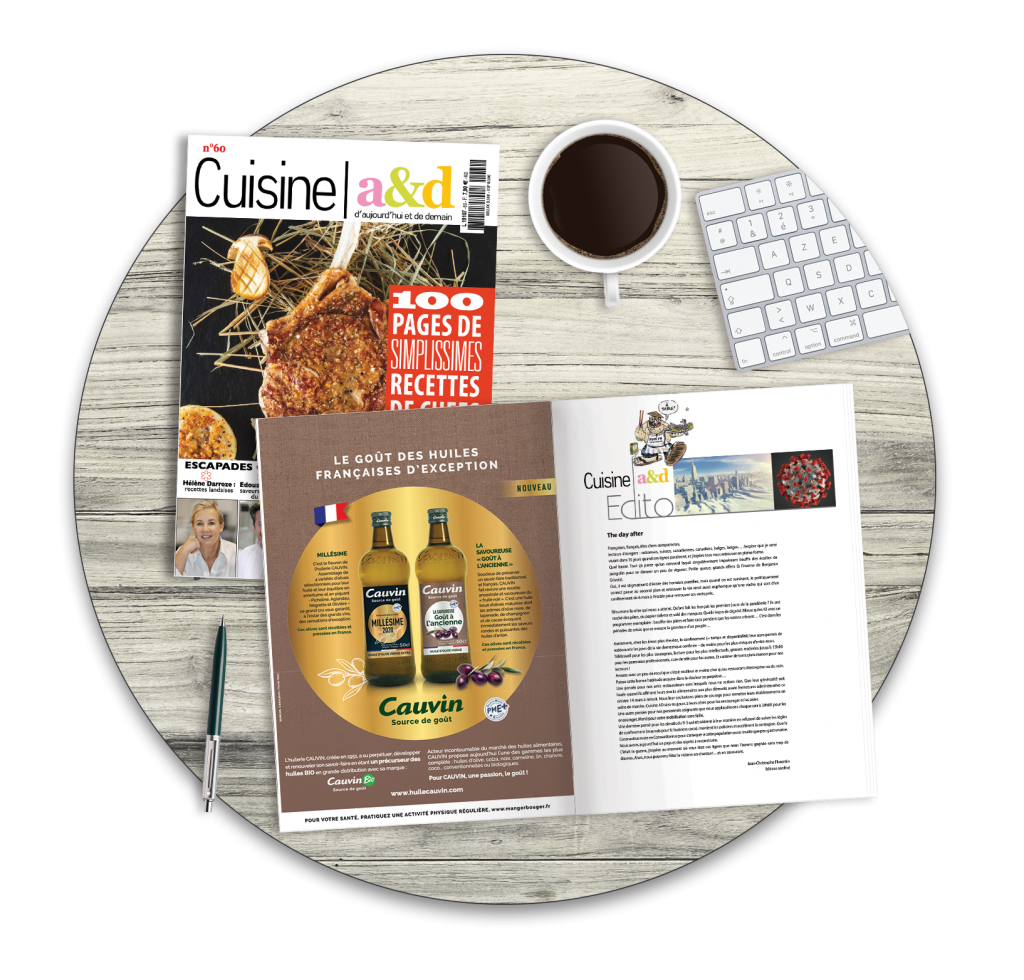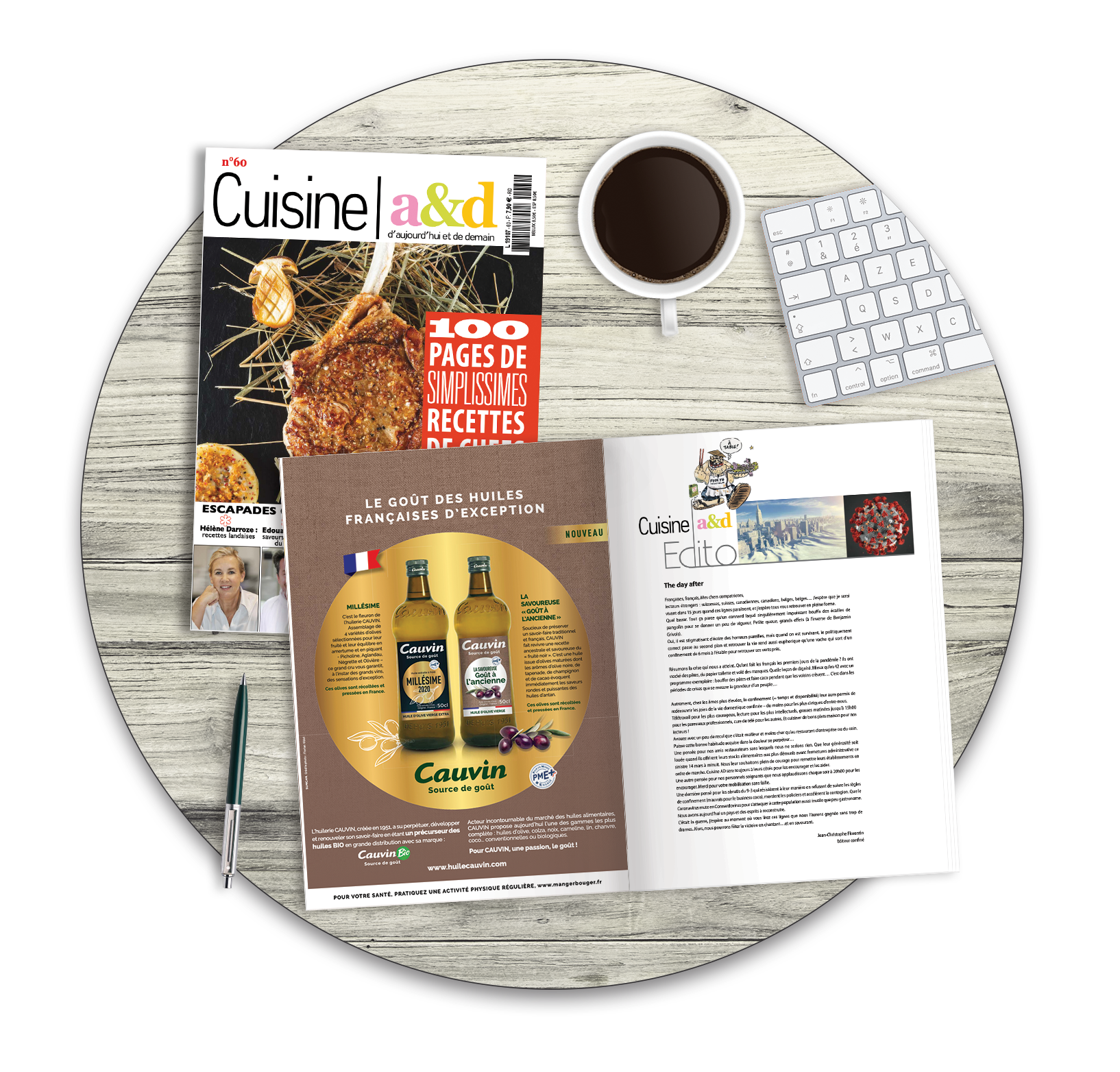 The Millésime 2020 (Vintage 2020) is Cauvin's grand cru, an extra virgin olive oil.
This prestigious olive oil developed by Cauvin is composed of four varieties of olive from the South of France, Picholine, Négrette, Aglandau and Salonenque, selected for their fruitiness and their balance between bitter and spicy.
La Savoureuse: old-fashioned taste
The olive oil Old fashioned taste a virgin oil with a taste of yesteryear.
A virgin olive oil extracted from mature olives by an ancient technique to recreate the typical mill oil flavour of bygone days.
For lovers of smooth, round oils, it has an aroma of black olives and a fine taste of tapenade, mushrooms and cocoa.
It is an oil that evokes memories.
Find Cuisine a & d on Facebook: