Santé magazine, here we are!
Another appearance in the press for Cauvin and this time it's in Santé magazine, a monthly magazine that focuses on health, food and beauty.
We are very proud to feature in this special Issue No.22, "Eating well "!
Ce numéro parle d'un sujet très gourmand : le chocolat.
Find our organic oils naturally rich in omega 3 in your magazine!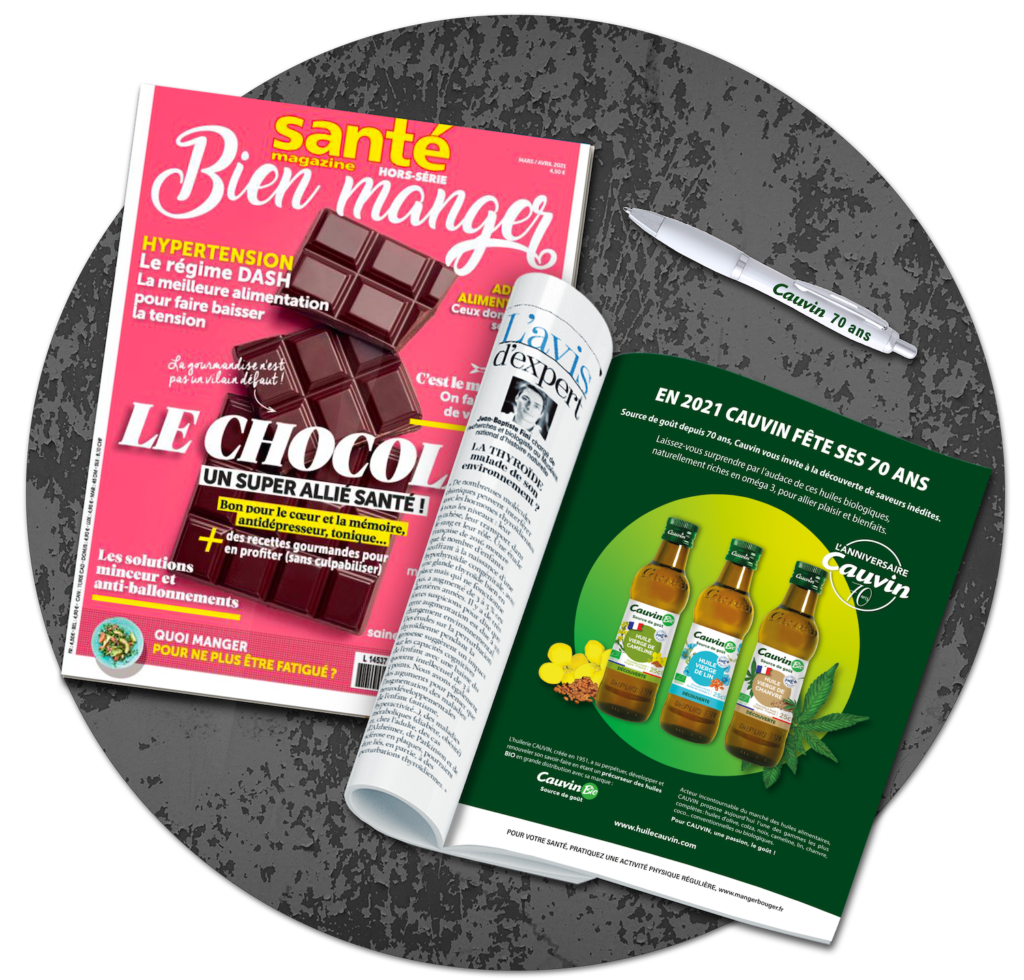 Link to the Santé magazine website: