The Selection box enhances your Christmas recipes
This year for the festive season, choose the Cauvin Christmas box.
A trio of flavours as a gift or to treat yourself. It will delight more than one set of taste buds.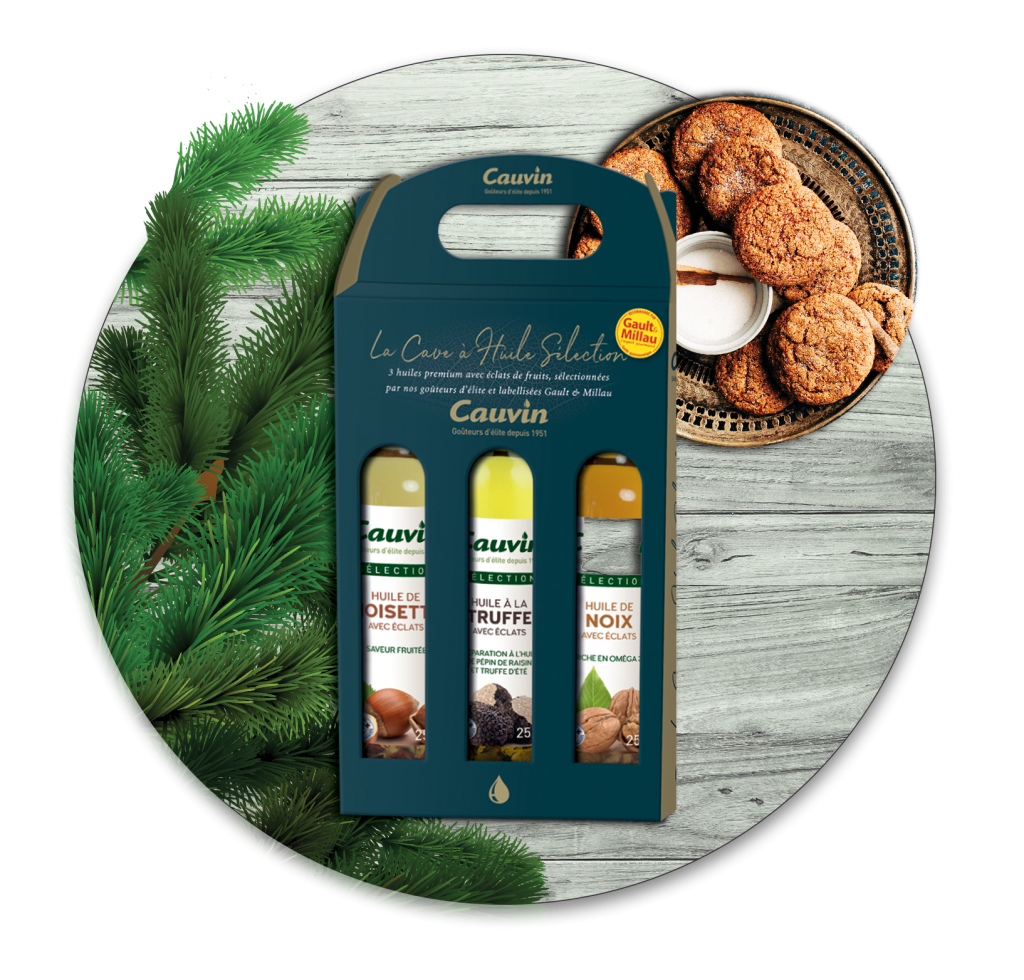 You can also test our oils on Youtube!
We would like to share this customer video with you to give you some ideas for gourmet recipes!
Take a look at our Selection range: