Virgin toasted sesame oil
Cauvin has selected this oil extracted from sesame, a herbaceous plant native to tropical regions. The seeds are roasted to enhance their aroma and cold pressed. Very popular in Asian cuisine, sesame oil has a slight toasted flavour that will give an exotic touch to your seasonings.
Countries of origin: Mexico and Africa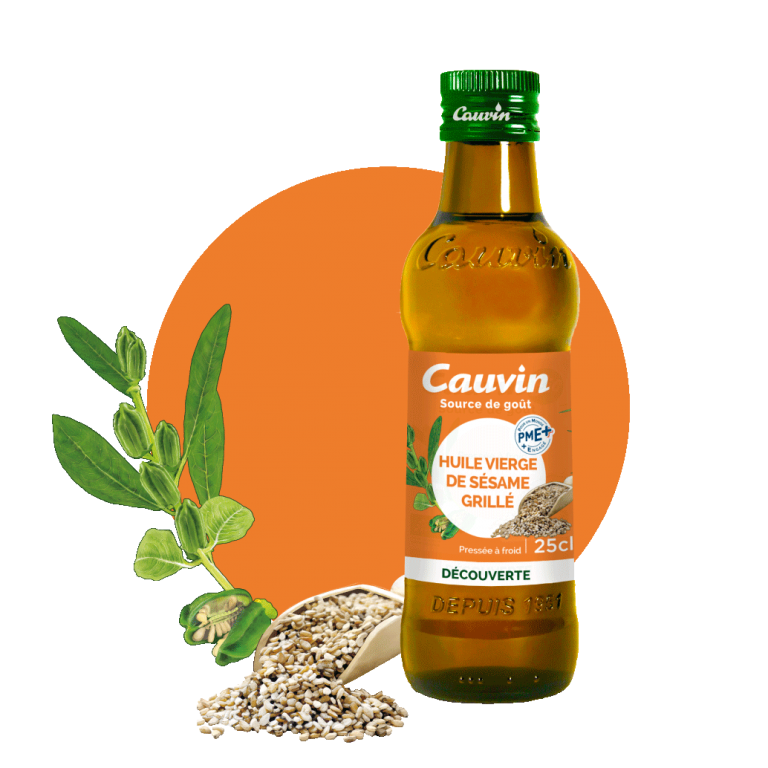 Combined with soy sauce, it is ideal for all wok-fried vegetable dishes and for salad dressings. Drizzled over grilled fish, it is a feast for the taste buds. A few drops are enough to flavour your dishes and give them a subtle oriental note.

Average nutritional values per 100 g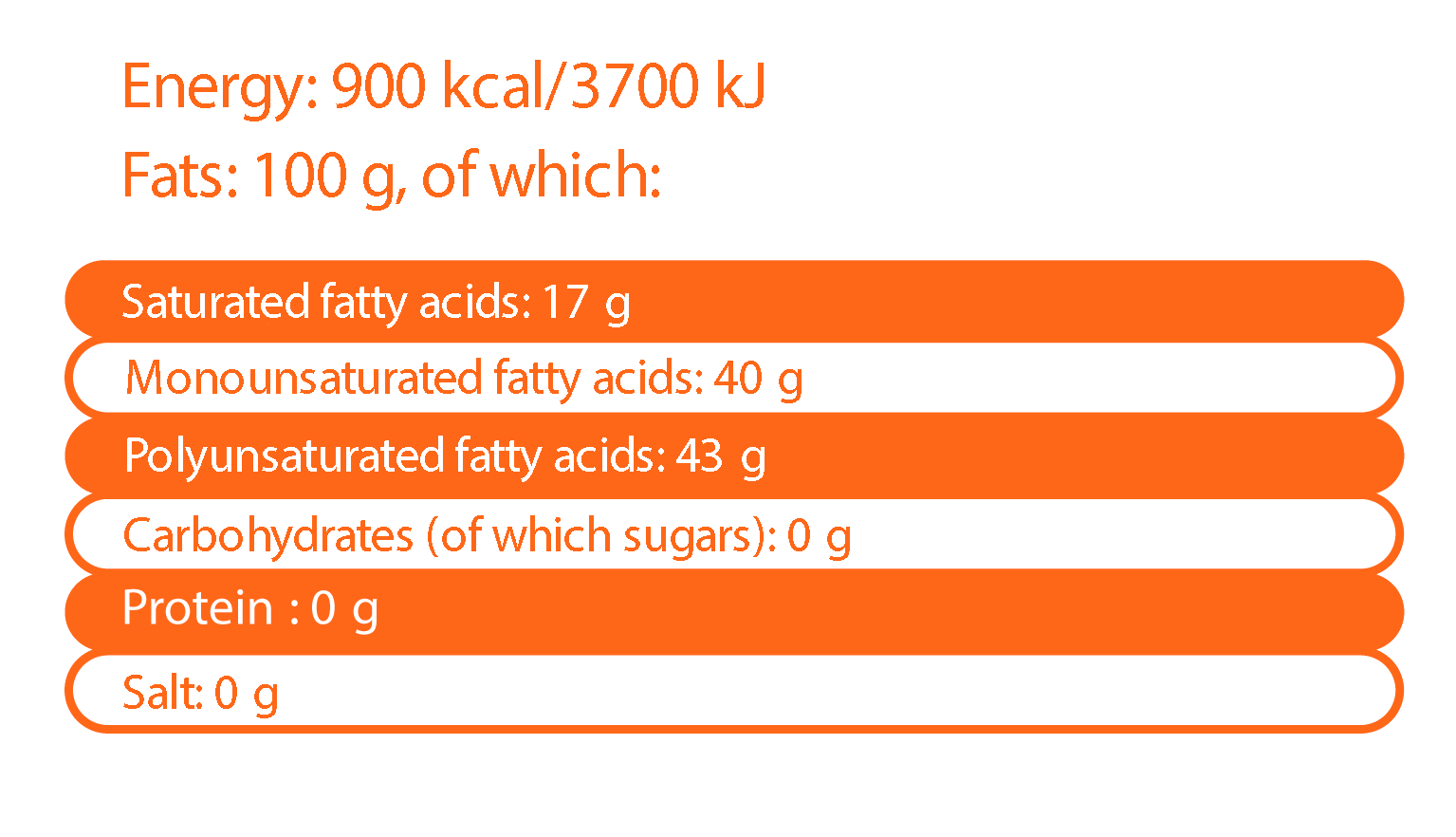 Packaged in a dark glass bottle to protect the essential fatty acids. Keep away from heat and light. Best before the date indicated on the bottle and within 6 months of opening.
Tell us what you think of our virgin toasted sesame oil!
Please complete this questionnaire to help us improve.