Always on the lookout for original and distinctive flavours, Cauvin has selected this hazelnut oil, whose subtle aroma instantly evokes the dried nuts. Derived from selected hazelnuts, it has a beautiful colour ranging from golden to amber yellow.
It will set your seasonings and recipes apart with a gourmet touch of praline.
Countries of origin: Turkey and EU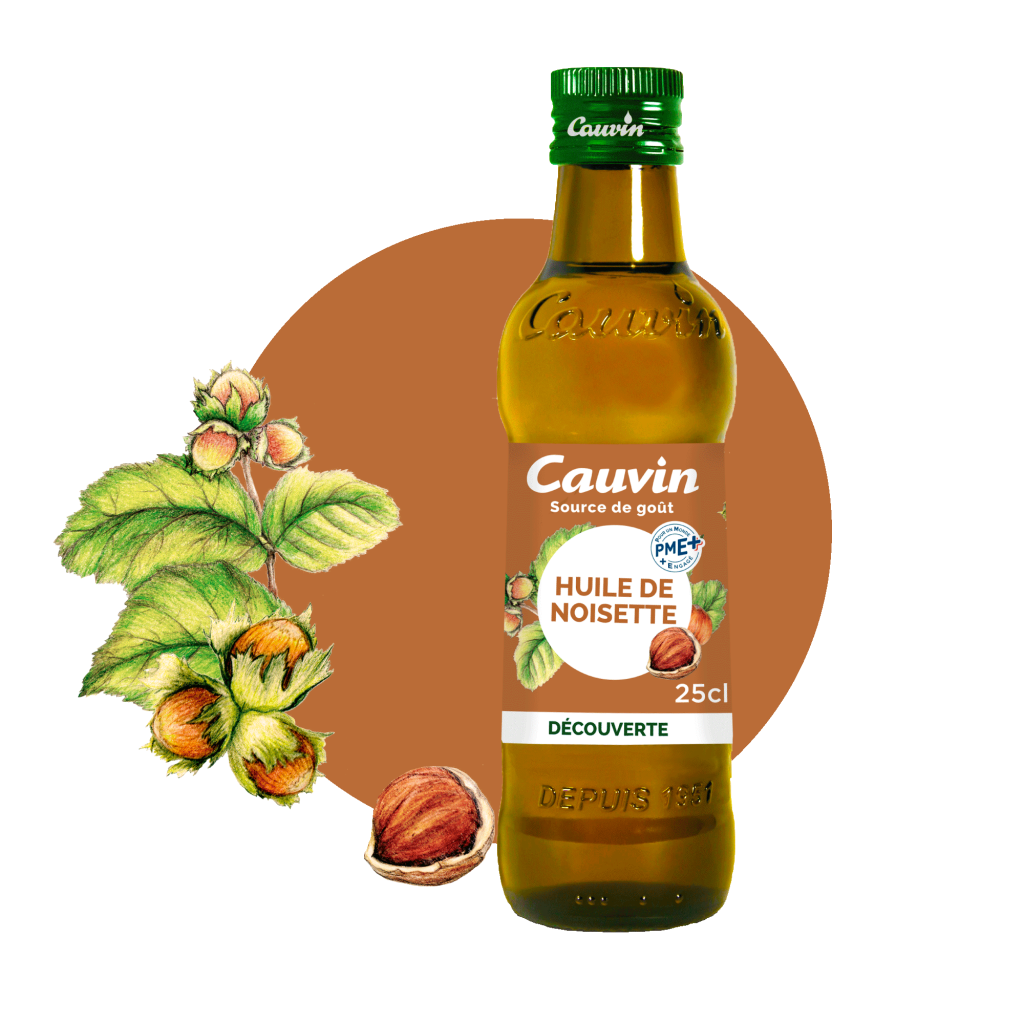 Subtle and fragrant, this oil, combined with a sweet vinegar or lemon juice, is the perfect accompaniment to all your salads. It adds a delicate note drizzled on fish or steamed vegetables. Try a few drops in a pumpkin soup or on a pelardon cheese.
Average nutritional values per 100 g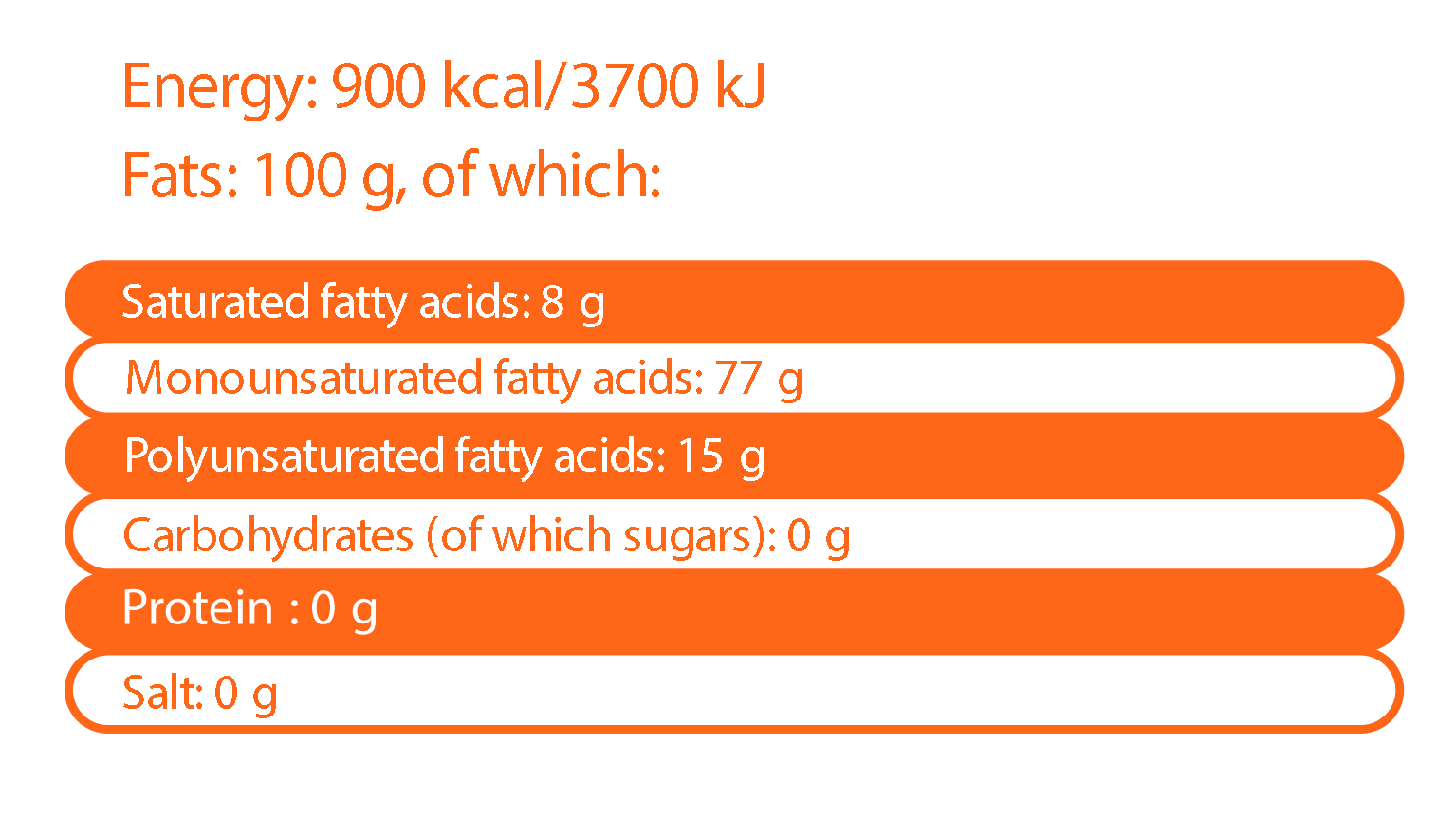 Packaged in a dark glass bottle to protect the essential fatty acids. Keep away from heat and light. Best before the date indicated on the bottle and within 6 months of opening.
Tell us what you think of our hazelnut oil!
Please complete this questionnaire to help us improve.