Bioleane organic vinaigrette
À l'huile d'olive 75% et au vinaigre balsamique
READY TO USE.
No added salt.
The flavours of olive oil and balsamic vinegar meld into a total taste experience.
Ingredients: organic extra virgin olive oil (75%), balsamic vinegar of Modena PGI (Protected Geographical Indication). Contains natural Protégée). Contient des sulphites from the grapes.

Countries of origin: EU and non EU
Packaging 25 cl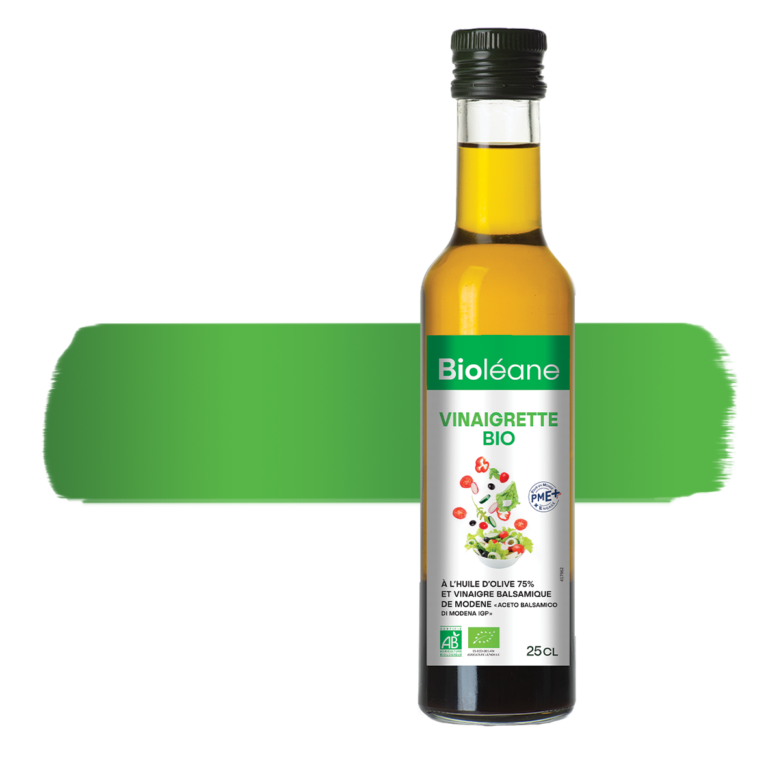 Perfect in a salad dressing or drizzled on tomatoes, grilled vegetables, etc.
Valeurs nutritionnelles pour 100g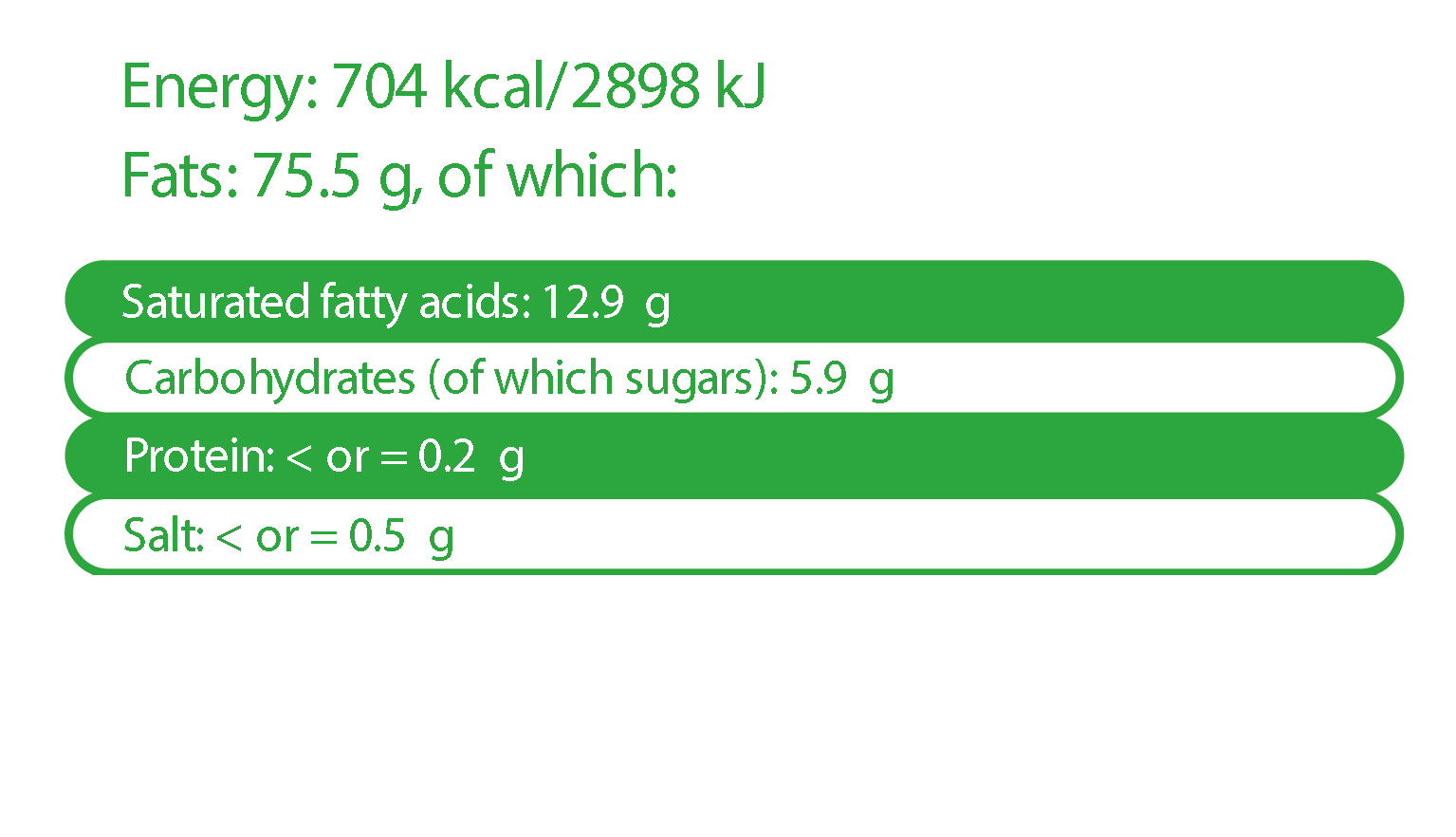 Best before the date indicated on the bottle. Keep away from heat and light.
Tell us what you think of our organic olive oil & balsamic vinegar vinaigrette!
Please complete this questionnaire to help us improve.