Bioleane organic virgin walnut oil
Gourmet and authentic.
The aroma evokes the dried walnuts.
Cold-pressed, organic virgin oil.
Rich in omega 3.

Countries of origin: non-EU
Packaging 25 cl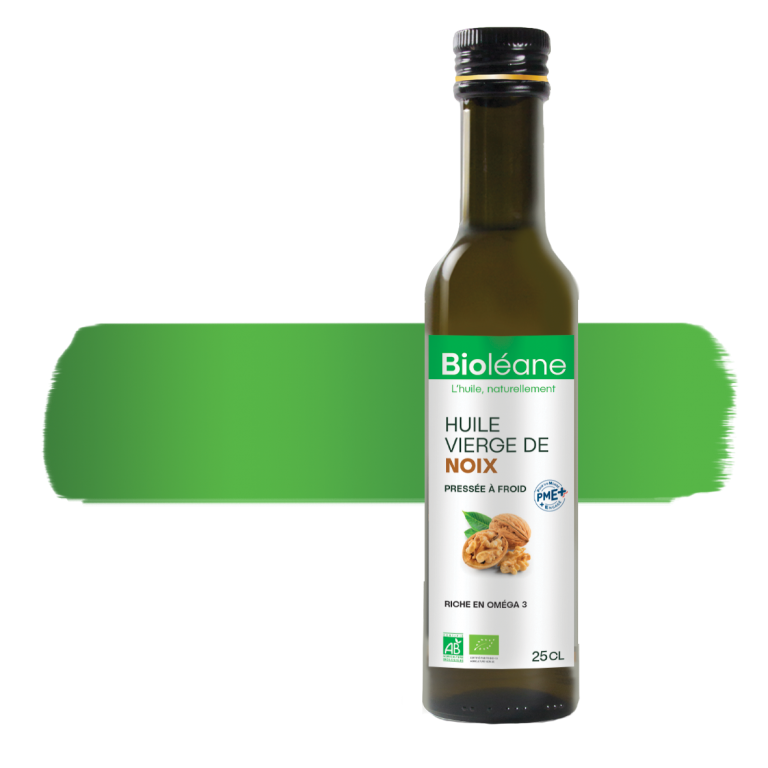 This walnut oil will enhance a vinaigrette on salads, such as endives, chicory or dandelion. Ideal drizzled on fish, grilled vegetables, starchy foods or cheese.
Average nutritional values per 100 g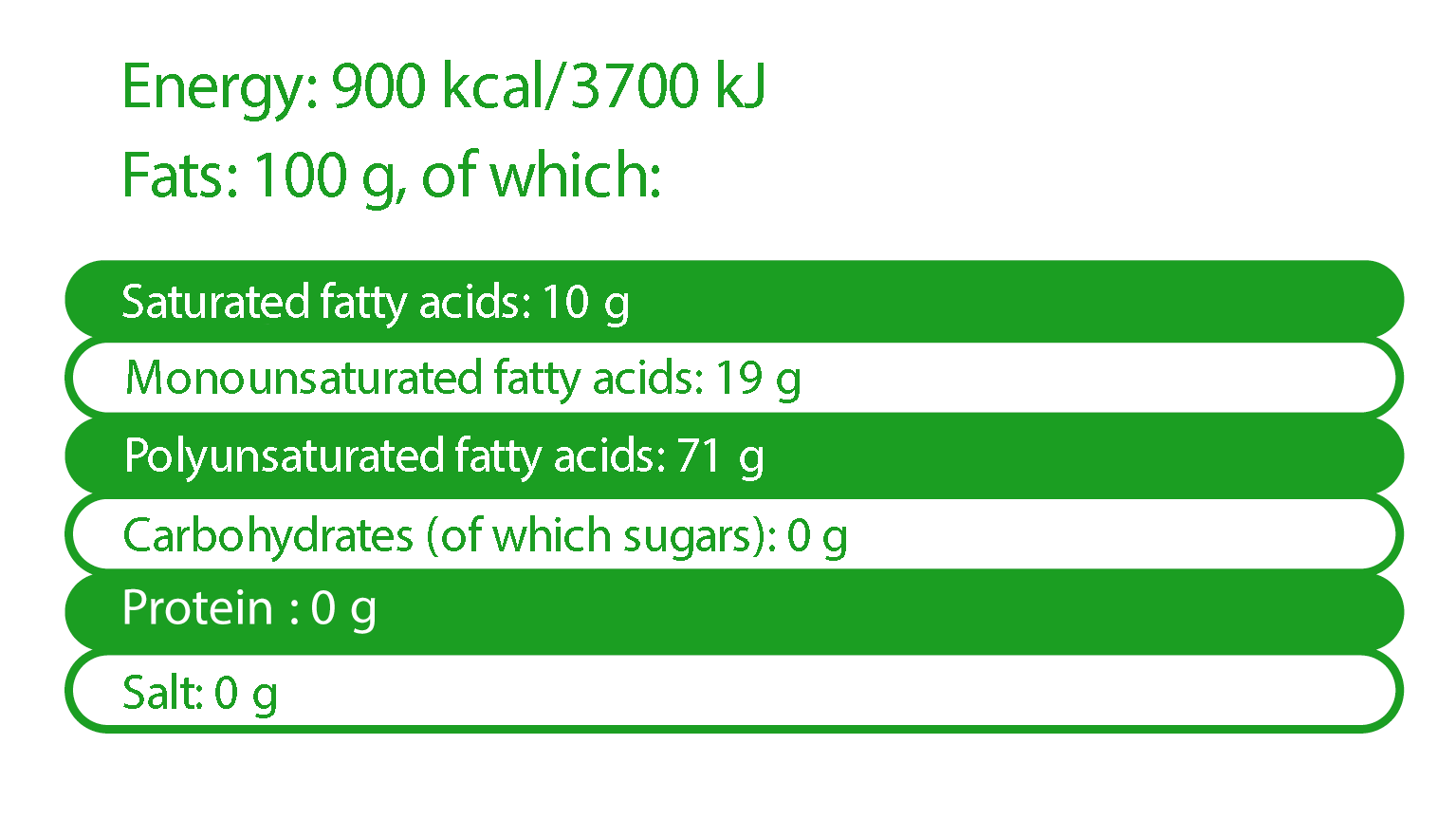 Best before the date indicated on the bottle. Keep away from heat and light.
Tell us what you think of our organic virgin walnut oil!
Please complete this questionnaire to help us improve.