Butter flavor cooking oil
Vegetable oil flavored with butter flavor.
To bring a gourmet touch to your preparations.
Ingredients: sunflower oil, oleic sunflower oil, butter flavor.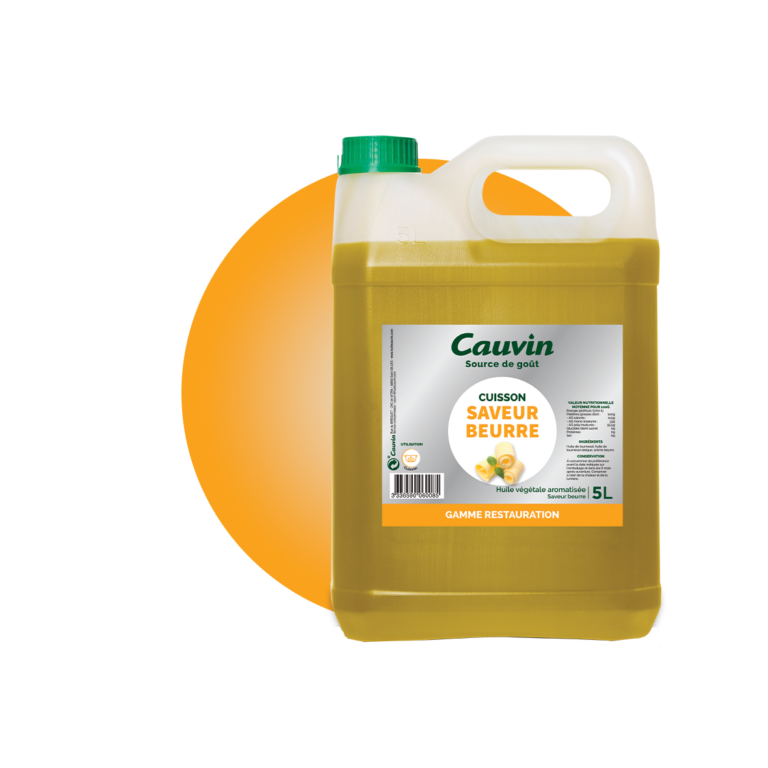 An ideal gourmet touch for all your cooking.
Average nutritional values per 100 g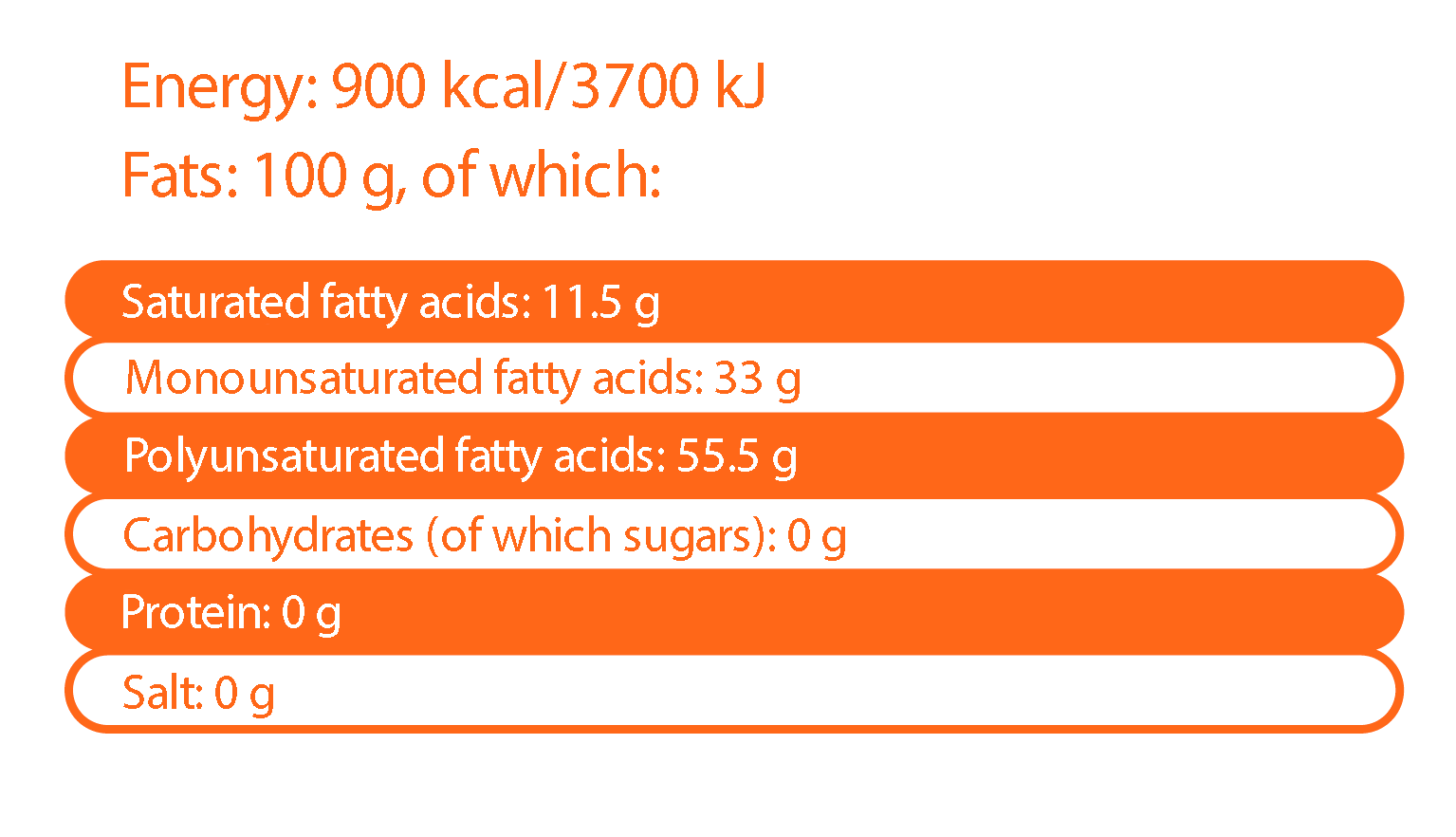 A consommer de préférence avant la date indiquée sur le bidon. Conserver à l'abri de la chaleur et de la lumière.
Tell us what you think of our butter flavor cooking oil!
Please complete this questionnaire to help us improve.