Préparation d'huiles végétales prête à l'emploi. A l'huile de pépins de raisin.
Ingredients:  79% huile de tournesol, 20% huile de pépins de raisin et 1% d'aromates : bouquets de thym, laurier et romarin.
Countries of origin: EU and non-EU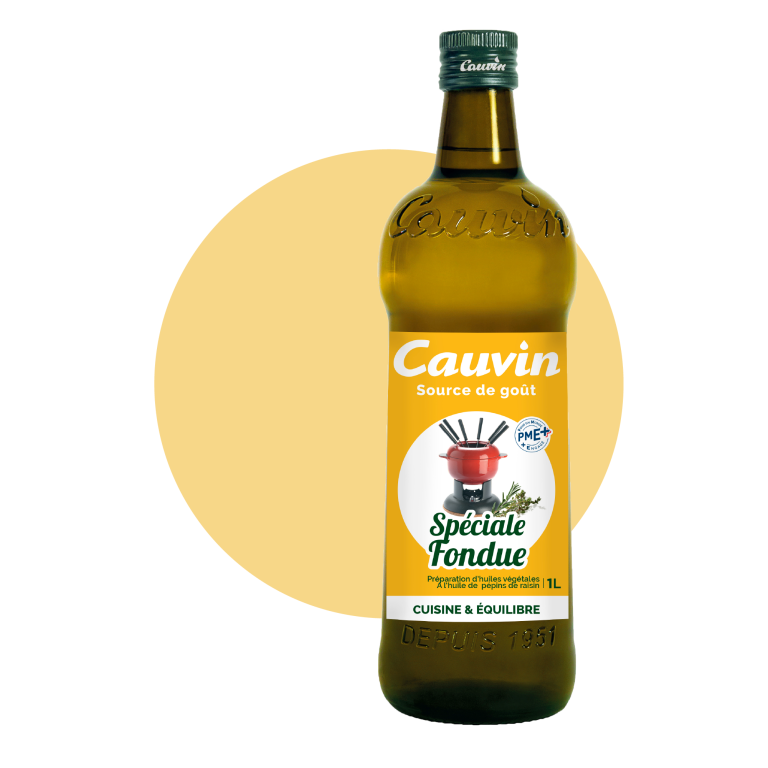 To successfully prepare all fondues: meat, fish, vegetables, etc.
Pour the oil preparation into the fondue pot. Remove the herbs to prevent the hot oil from smoking. Gently and gradually introduce the ingredients to be cooked. Maintain a temperature of no more than 180°C and replace the oil after 10 uses.
Average nutritional values per 100 g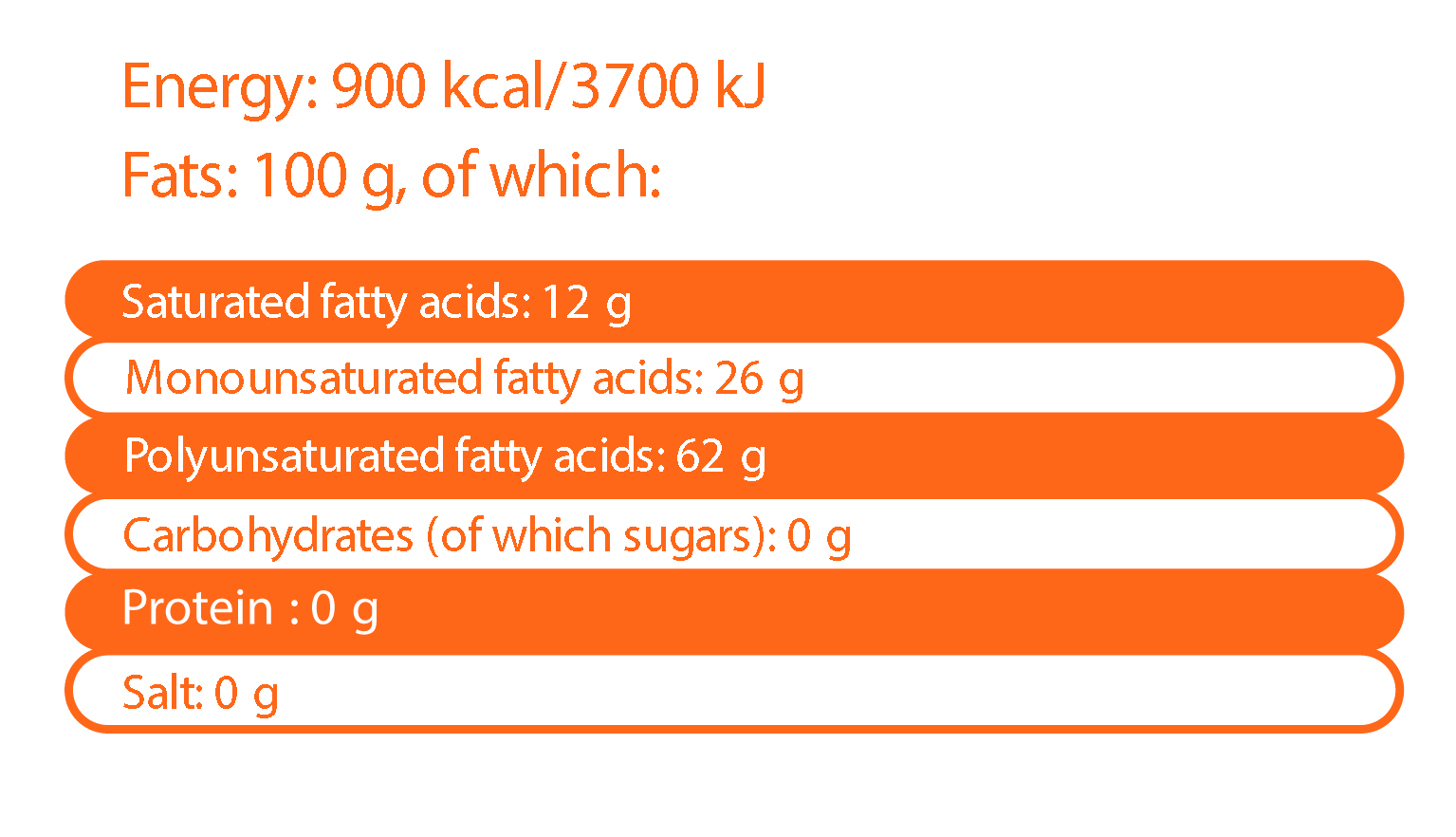 Best before the date indicated on the bottle and within 6 months of opening. Keep away from heat and light.
Tell us what you think of our special fondue oil!
Please complete this questionnaire to help us improve.