Organic virgin camelina oil
Also known as gold-of-pleasure or false flax and in the Brassicaceae (mustard, rapeseed) family, Camelina is one of the oldest known oilseed crops.
This cold-pressed virgin camelina oil has a nutty flavour. It is rich in omega 3 and originates from the south of France.

Country of origin: France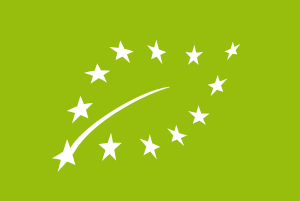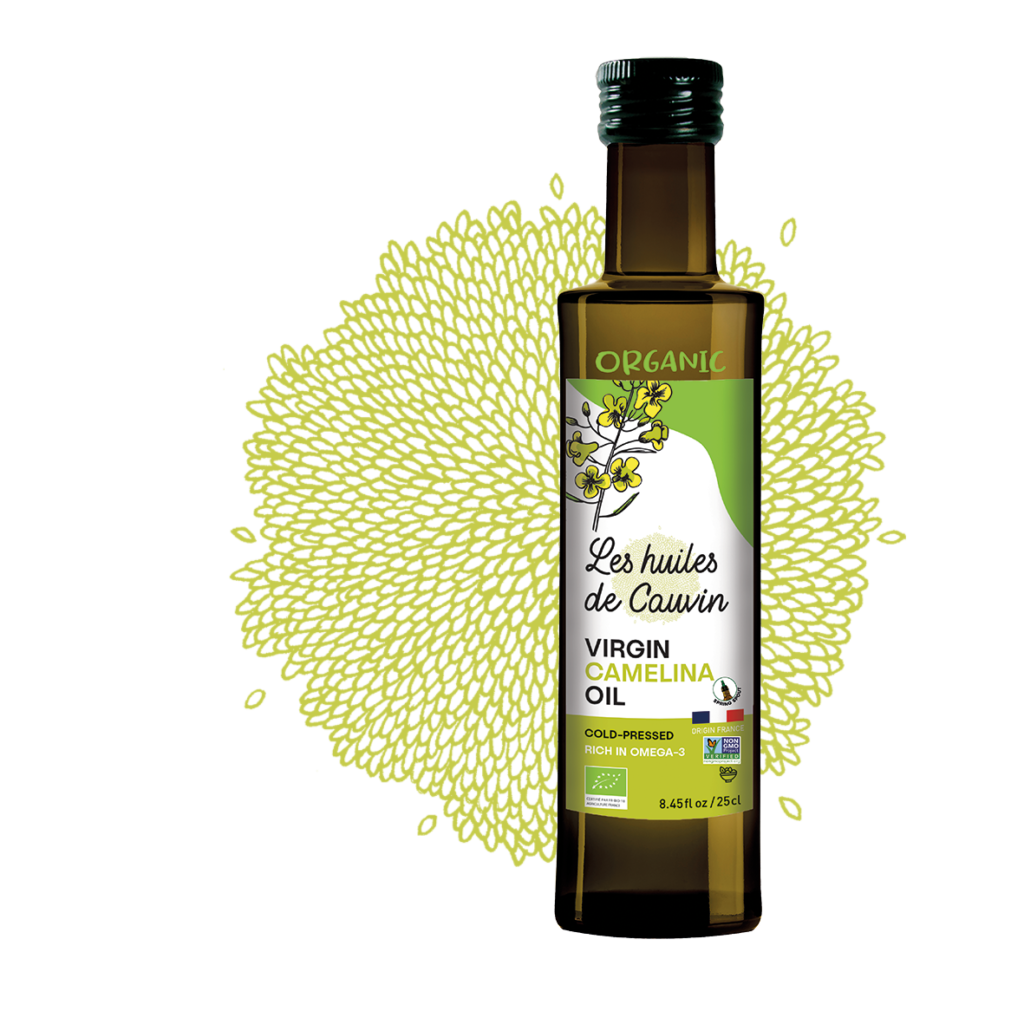 Its nutty flavour is delicious with stir-fried green vegetables or a seed sprout salad.
Average nutritional values per 100 g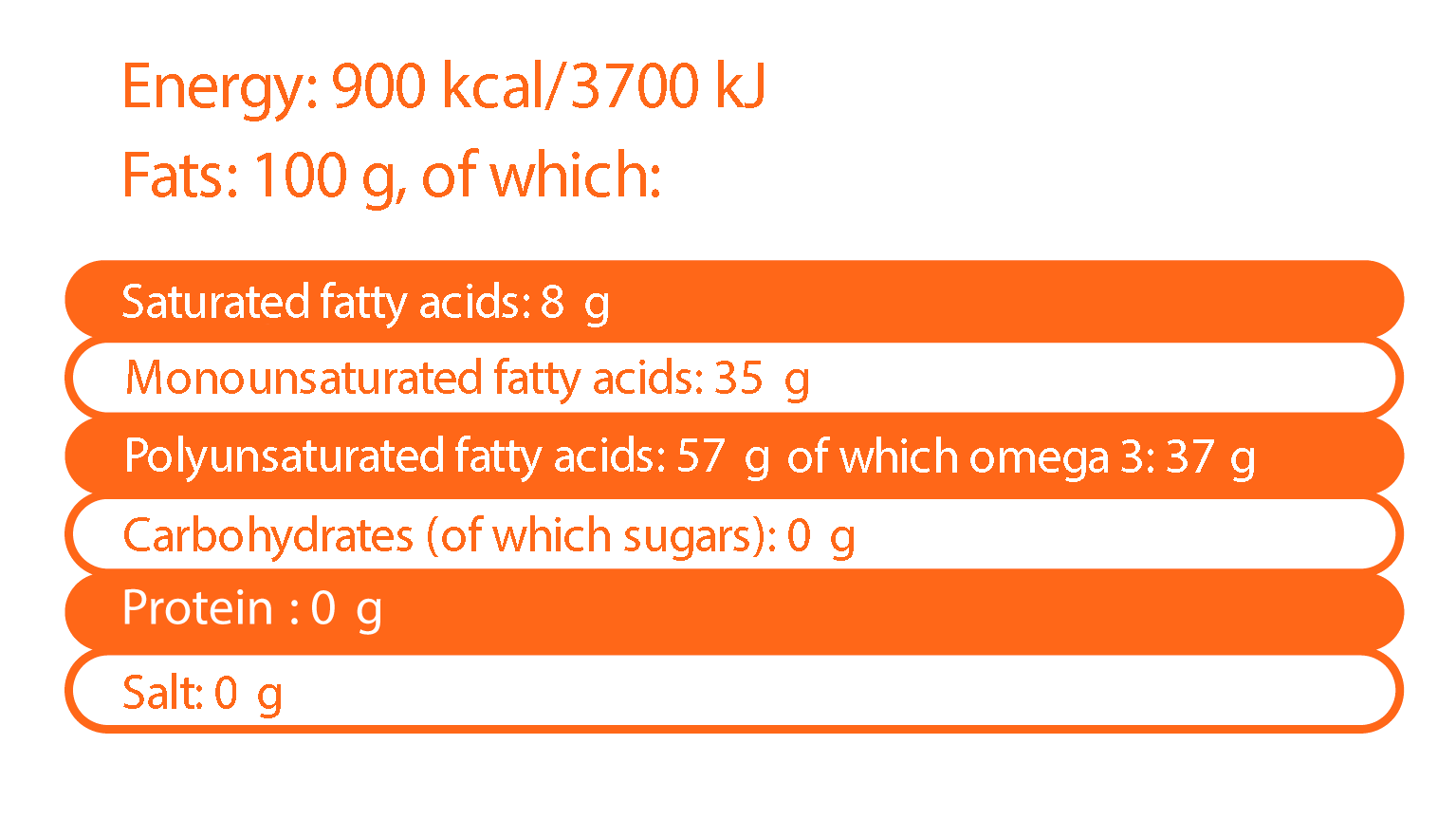 Best before the date indicated on the bottle and within 6 months of opening. Keep away from heat and light.
Tell us what you think of our organic virgin camelina oil!
Please complete this questionnaire to help us improve.