4 ORGANIC OILS
Combine pleasure and benefits with this ready-to-use oil. RICH IN OMEGA 3.
INGREDIENTS organic rapeseed oil, virgin organic sunflower oil, extra virgin organic olive oil (25%) and virgin organic flaxseed oil (3%).
Countries of origin: EU and non-EU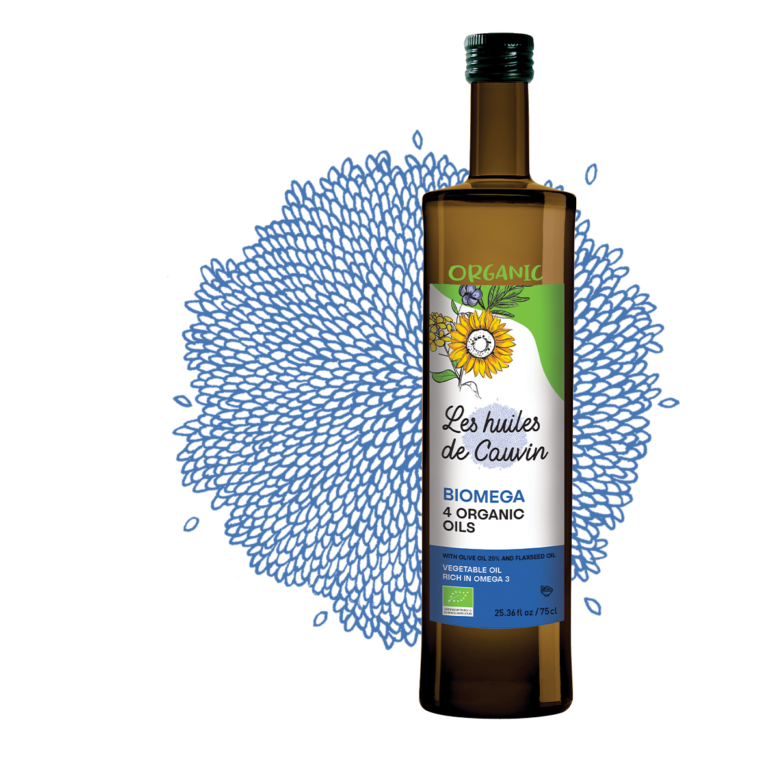 Blend of 4 organic vegetable oils for pleasure and benefits.
Average nutritional values per 100 g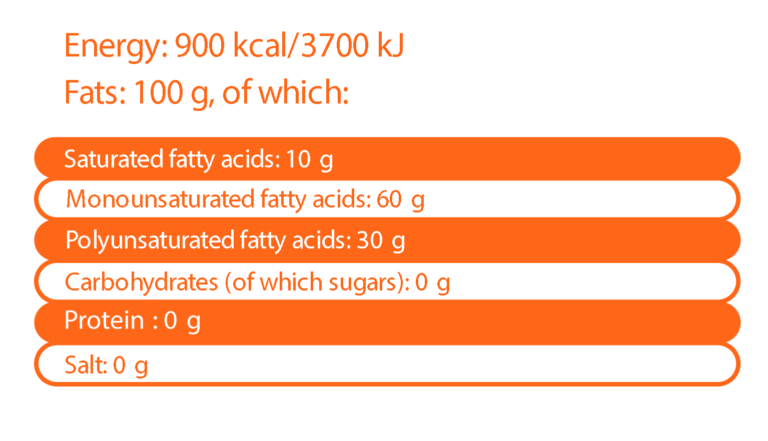 Packaged in a dark glass bottle to protect the essential fatty acids. Keep away from heat and light. Best before the date indicated on the bottle and within 6 months of opening.
Tell us what you think of our organic Biomega oil!
Please complete this questionnaire to help us improve.