Bioleane organic virgin camelina oil
Has a herbaceous aroma and a nutty flavour.
Organic virgin oil, cold-pressed in the crushing plant at the Cauvin oil mill.
Rich in omega 3. 

Country of origin: France
Packaging 25 cl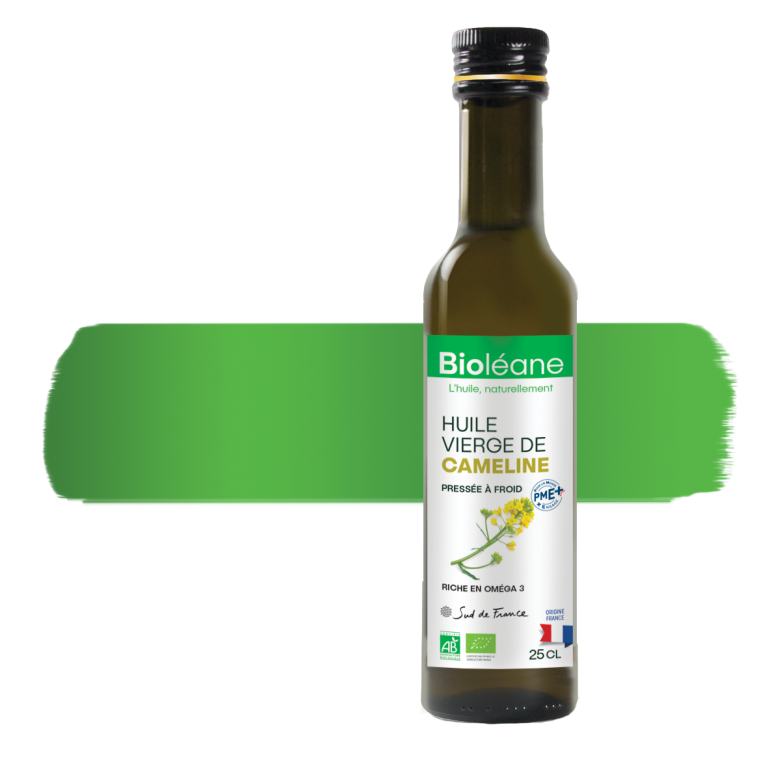 The nutty flavour is perfect in stir-fried green vegetables or a seed sprout salad. A pleasant surprise on pasta or a sweet potato puree.
Average nutritional values per 100 g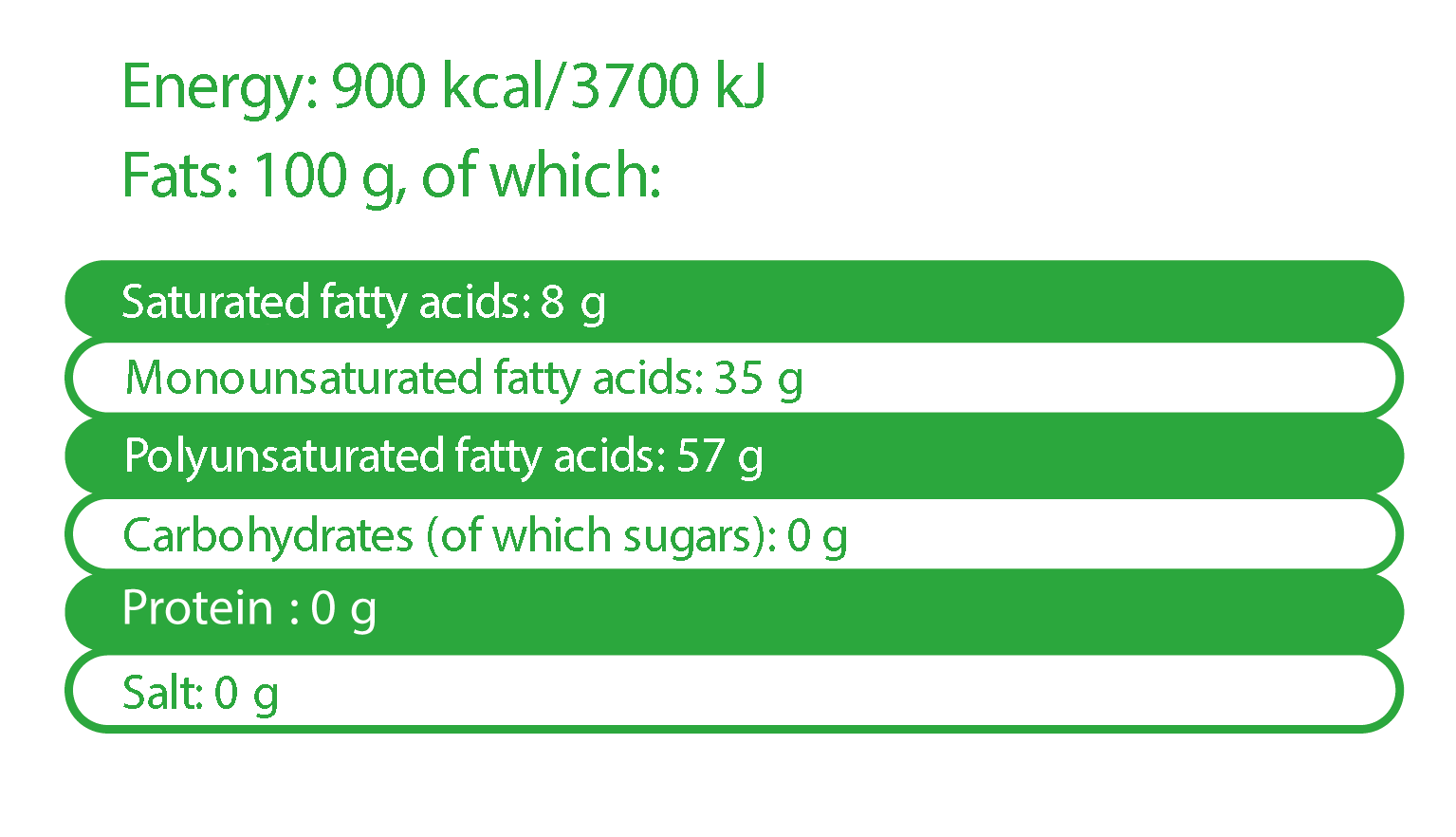 Best before the date indicated on the bottle. Keep away from heat and light.
Tell us what you think of our organic virgin camelina oil!
Please complete this questionnaire to help us improve.