Ingredients: sunflower oil, rapeseed oil, oleic sunflower oil, grape seed oil, coriander essential oil, antifoaming agent E900.
Scentless.
Maximum recommended temperature: 175°C.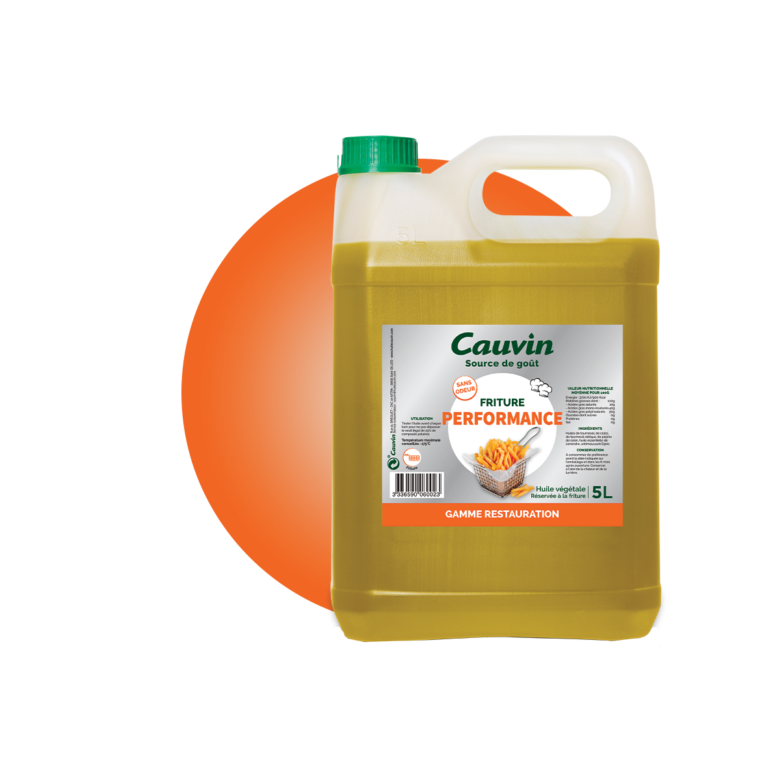 L'alliée d'une friture réussie.
Average nutritional values per 100 g
A consommer de préférence avant la date indiquée sur le bidon. Conserver à l'abri de la chaleur et de la lumière.
Tell us what you think of our Performance frying oil!
Please complete this questionnaire to help us improve.