Organic virgin oleic sunflower oil
Oleic sunflower oil differs from traditional sunflower oil in its high oleic fatty acid content (monounsaturated), making its composition similar to that of olive oil.
Cold-pressed.
Country of origin: France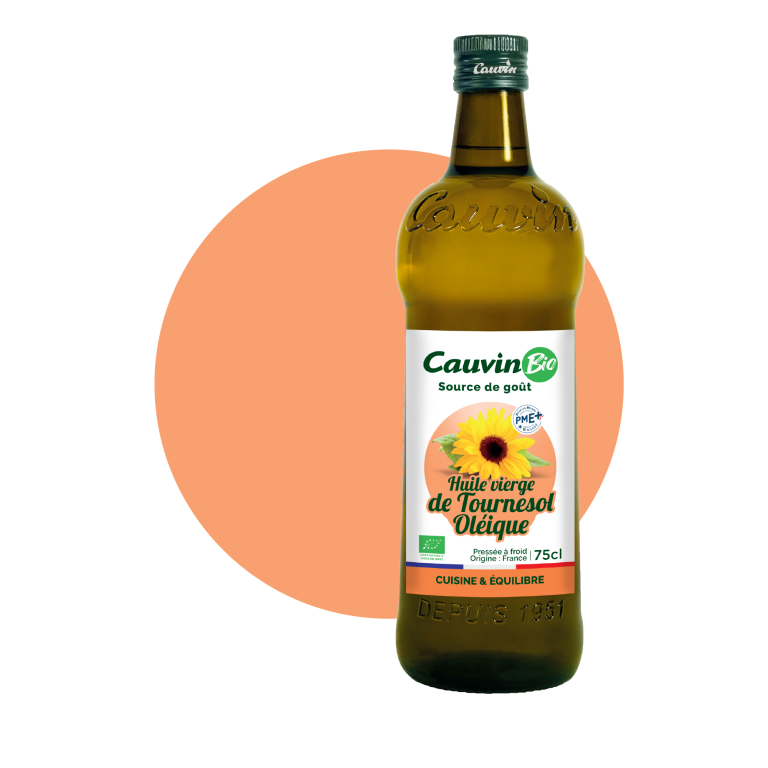 Its heat resistance makes it an ally of choice in the kitchen.
Average nutritional values per 100 g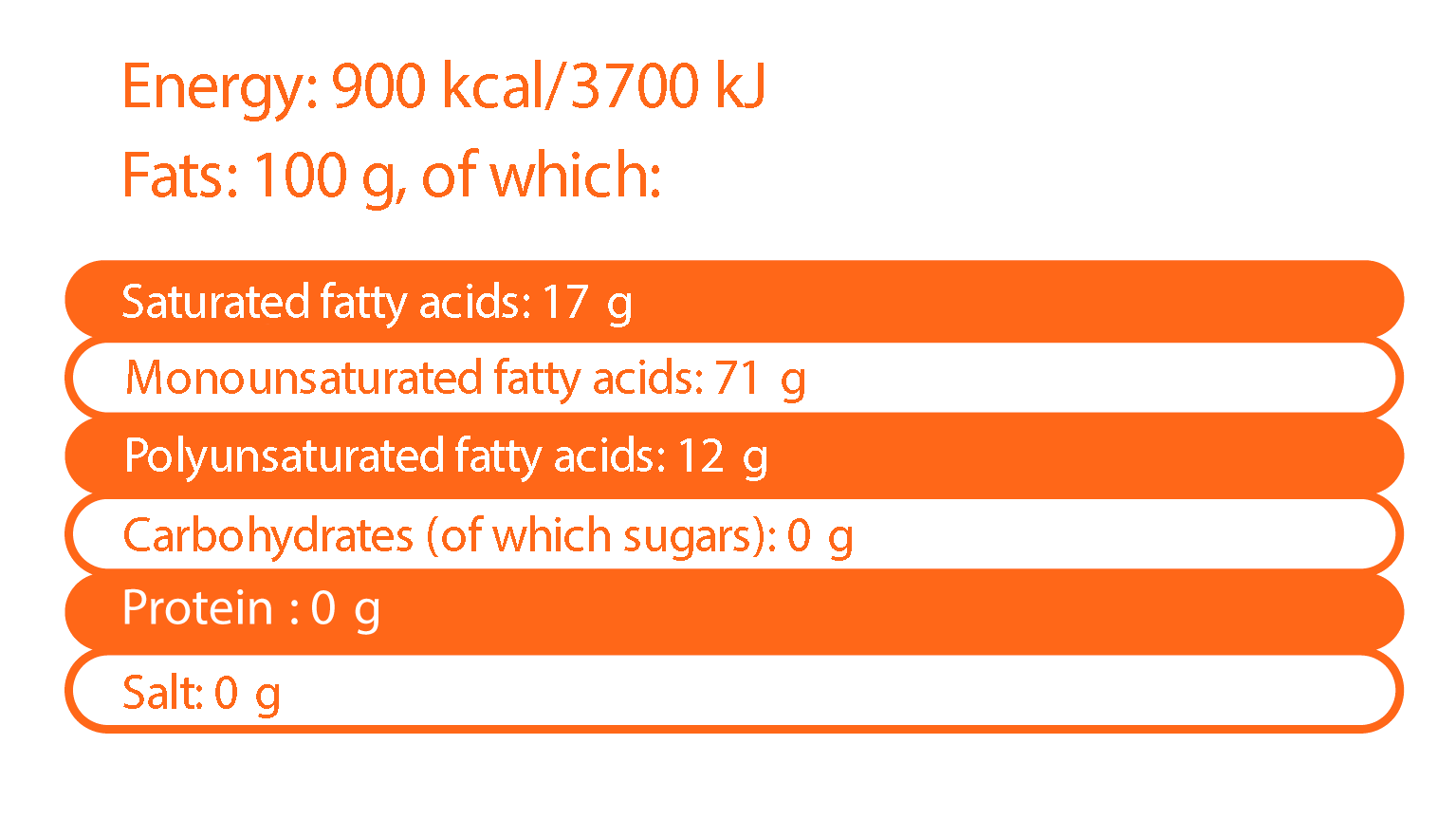 Best before the date indicated on the bottle and within 6 months of opening. Keep away from heat and light.
Tell us what you think of our organic virgin oleic sunflower oil!
Please complete this questionnaire to help us improve.