Balance and Flavour Mediterranean oil
Fun and fitness in daily life.
This optimised blend combines the fragrance of olive oil with the nutritional benefits of rapeseed and sunflower oils.
Ingredients: rapeseed oil, sunflower oil, extra virgin olive oil (20%).
Rich in omega 3.
Contains 6 g of omega 3 per 100 g. 1 tbsp (10 g) covers 30% of the Nutrient Reference Values (NRVs). In addition, the ratio of omega 6/omega 3 polyunsaturated fatty acids is less than 5, as it ideally should be.
Countries of origin: EU and non-EU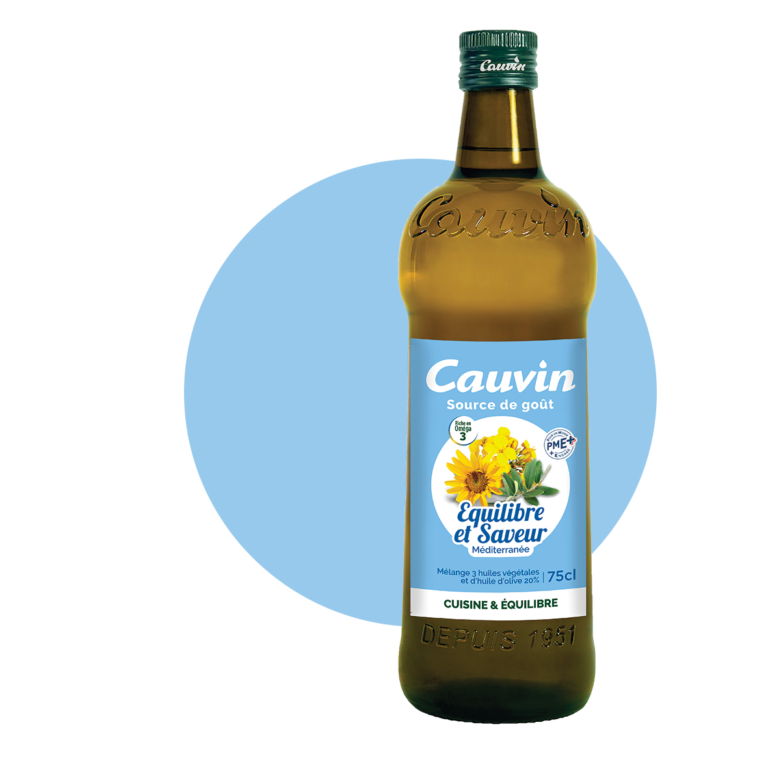 Average nutritional values per 100 g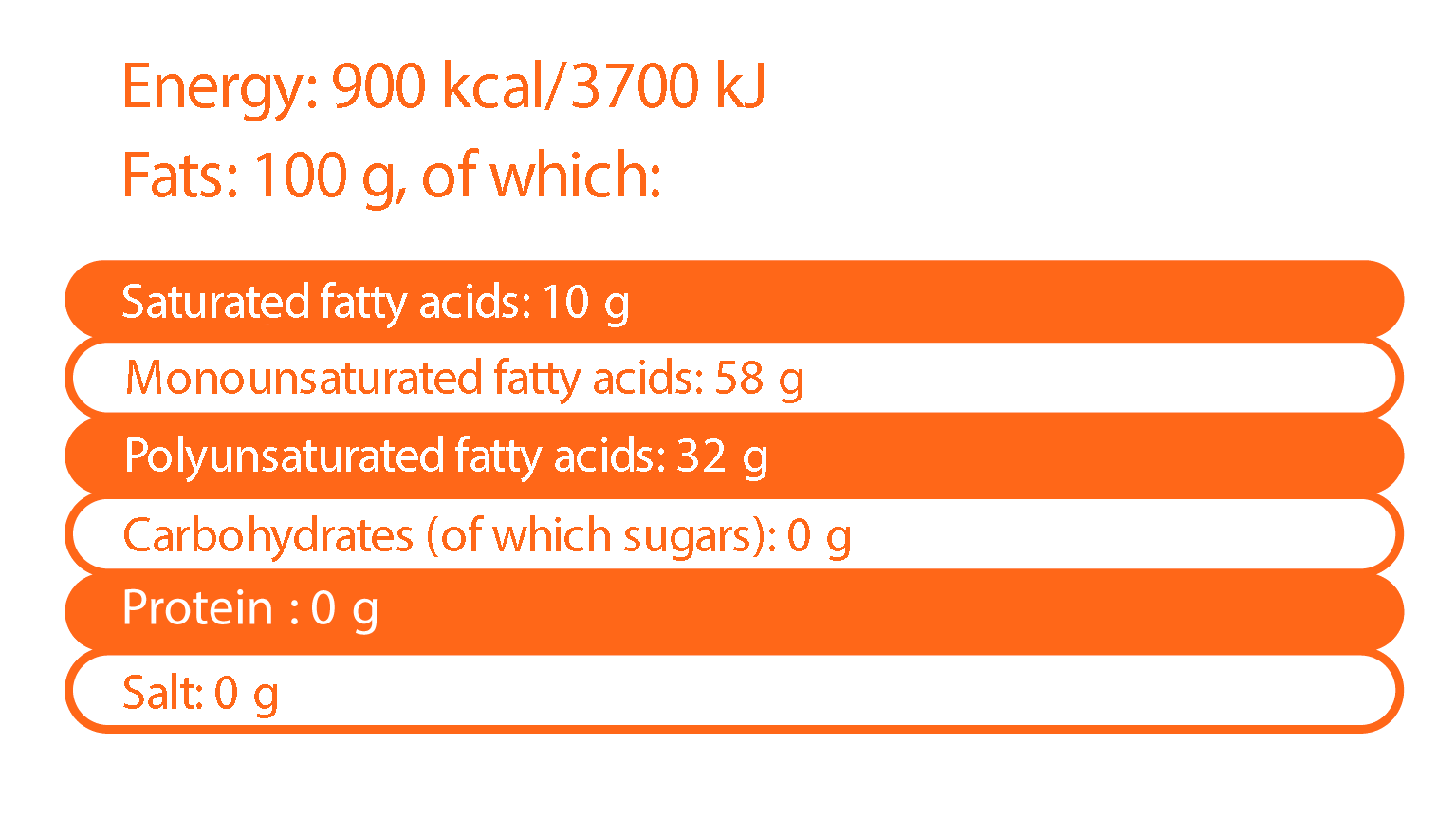 A consommer de préférence avant la date indiquée sur la bouteille et dans les 6 mois après ouverture. Conserver dans un endroit tempéré à l'abri de la lumière.
Tell us what you think of our Balance & Flavour Mediterranean oil!
Please complete this questionnaire to help us improve.